Additional Comments
I saddle broke Meadow when she was four years old. She has had a pretty pampered life and many positive trail rides. When I measured her at 14.3 I was amazed because she feels like a much bigger horse. Meadow has a great forward walk for the trail and is willing to go out for hours. She also has a nice slow trot. Meadow has been used for intermediate lessons and is all business when it comes to learning. She is not for a beginner because she likes clear direction.... (read more)

I have trailered Meadow many places and she is quiet. She stands well for the farrier and vet. She has never been sick nor worn shoes. In the ring we work on steadying her trot and balancing her canter. In the herd she is mid ranked and not very mare-ish.
---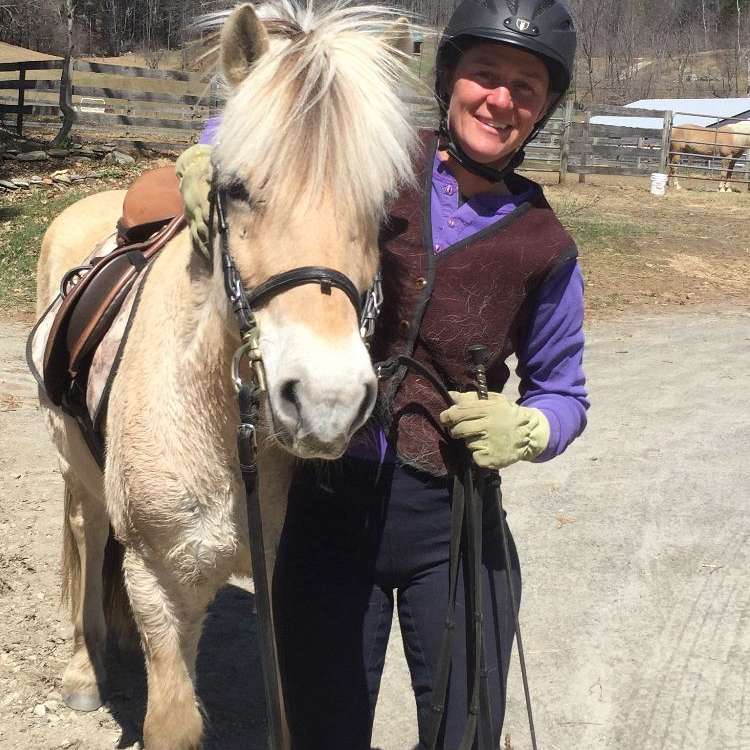 Dobush Farm Sensible Horse Training
A natural approach to starting horses with out worshiping any famous trainers. Each horse is treated individually depending on mental and physical attributes. I also work with owners so they understand their horse better. My horses trail ride, jump and enjoy combined driving.