Additional Comments
Dove's Way"¦TWHBEA #20804295"¦Foal Date 5/21/2008"¦Classic Cream Champagne with big blaze and both rear stockings. "Dusty" is a wonderful trail horse that stands right at 16 hands tall (parks out for mounting) and has a sweet and affectionate disposition. He loves attention and is easy to catch anywhere and handle. I bought Dusty in January as an extra horse until my colt could be broke to ride. At that time, he was 200+ lbs underweight.... (read more) Since then he has had his teeth floated and been wormed and fed regularly. He looks much better, but could still stand some weight. I just had shoes put on him. My farrier says his hooves are very good and he acted great for shoeing. He leads, clips, loads and bathes fine. I have carried him to a local park and ridden quite a bit on the weekends. He has always acted great. He is NOT spooky and will cross anything and is sure footed on the trail. He does not kick or act aggressive on the trail. No jump, rear, buck in this guy. Now, if everyone is walking he will walk along quiet. If the pace picks up, he wants to be right in there with everyone else. This horse has a nice smooth gait with some speed. I have ridden him bareback around the barn and he will ride away from the barn on his own or with other horses. We just got back from Rock Bridge Canyon in AL where we stayed 6 days. Dusty was ridden 14 miles the first day and 12 the next and was ready to go every day. He does have a lot of go, so although I feel certain he would not anything, I would not put him with an inexperienced rider. GOOD HOME A MUST!!! We are located in Wildersville, West Tennessee. E-Mail or text me for any questions. I do have video of him gaiting that I can text upon request.
---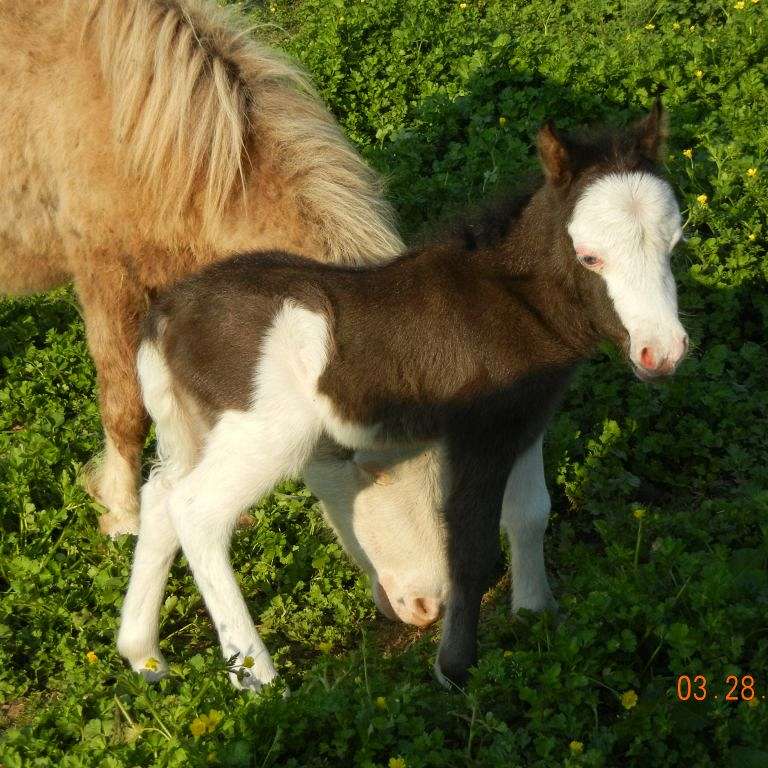 Chances Are Minis and Walking Horses
We raise colorful overo minis and grey and blue roan Tennessee Walkers. All registered, quality horses.