Additional Comments
RHR Sonnys Dream
2012 Amber Champagne Dun solid APHA Colt
5 Panel N/N (both sire and dam were tested negative)
http://www.allbreedpedigree.com/rhr+sonnys+dream

If Sonny is picked up within 10 Days of his sale date we offer him at $800.00 CAD, otherwise he will be priced at $1000.00 CAD.

Sonnys is a happy-go-lucky colt that absolutely adores human attention and loves to play with the other colts and stallions.... (read more) Sonny's story is quite an amazing one..

Sonny suffered a fractured neck near his poll when he was a late weanling. We spent many months working on massage therapy and chiropractic therapy as well as regular vet visits to help Sonny regain some of his movement back in his neck. Sonny responded extremely well to the treatment and was able to bend his head and neck well enough that most people when looking at him would never suspect that he had such a horrible injury! Sonny is now about 98% back to normal, he does have the slightest head tilt, however he has absolutely NO problems moving around, judging distances and spaces, frolicking like young colts do, and he does not run into fences or walls like you will see in most horses that have fractured their neck.

The vet has said that he has healed remarkably well and will be sound for light riding, but by no means will he be a competition horse. Sonny would also be a great Stallion prospect! he has some wonderful bloodlines and a very sweet and willing disposition. He is completely halter broke, stands tied, stands for the farrier and LOVES to be groomed. He also still enjoys a neck massage every once in a while.

We had planned to keep Sonny as a stallion prospect, however due to changing our breeding program to Friesians and Friesian Sport Horses, he no longer fits our program. So we are now offering him for sale to a good, loving home.
---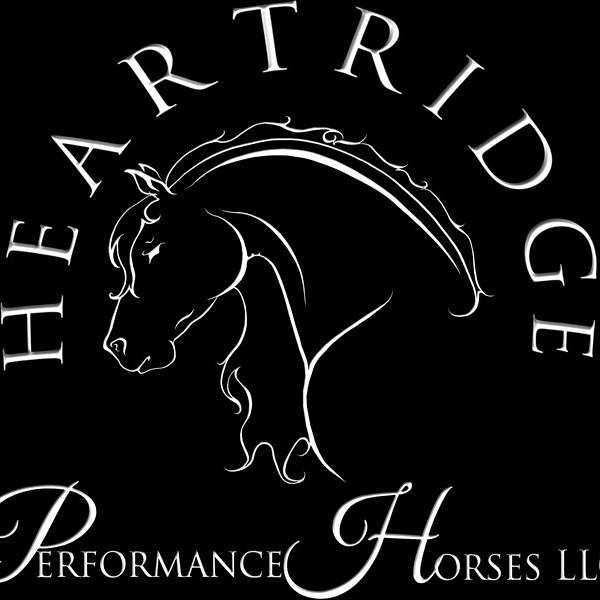 Heartridge Performance Horses LLC
Producing Quality Colored Friesian Sport Horses, Morgans and Moriesians! Pinto, Dun, Grullo, and Silver Dapple! Beautiful bodies and minds! Exceptional and Affordable quality! Producing "Quality Equine" for your consideration.