Additional Comments
Sienna is a beautiful foundation mare. She has a PERFECT confirmation, BIG hip, NICE shoulder and a BEAUTIFUL head. She is 37.50 percent TWO EYED JACK. She is BIG, STOUT and WIDE. She has a SWEET disposition, that she passes on to all of her foals. She is a WONDERFUL mother. She has been bred twice each time she had a bay. She maybe HOMOZYGOUS BLACK. She is a great milk producer, and shows all the signs of labor before it hits, very predictable girl.... (read more) She has a TON of WONDERFUL quality's, but the best part is she is BROKE, BROKE, BROKE. You can walk out in the pasture and catch her a put your halter on a ride back to the barn to tack up. She would make a SUPER rope horse. She is a FANTASTIC TRAIL horse. We have ridden her up and down the highway, over bridges, creeks, gravel roads. EXCELLENT PARADE HORSE. She is SO much fun to ride. She is the same whether she is ridden daily or one every year. She would be GREAT for older KIDS. She is an EASY KEEPER too. She has a TON of COW. She gets along great with everyone in the pasture, seems to be a peace maker in the herd. DON'T miss out WONDERFUL mare.

She is CURRENT on vaccinations and wormer.

Sienna can be bred to SANOLENA PEP (Offspring Earnings $55,500) for $450. They had a REALLY NICE bay colt last year.
---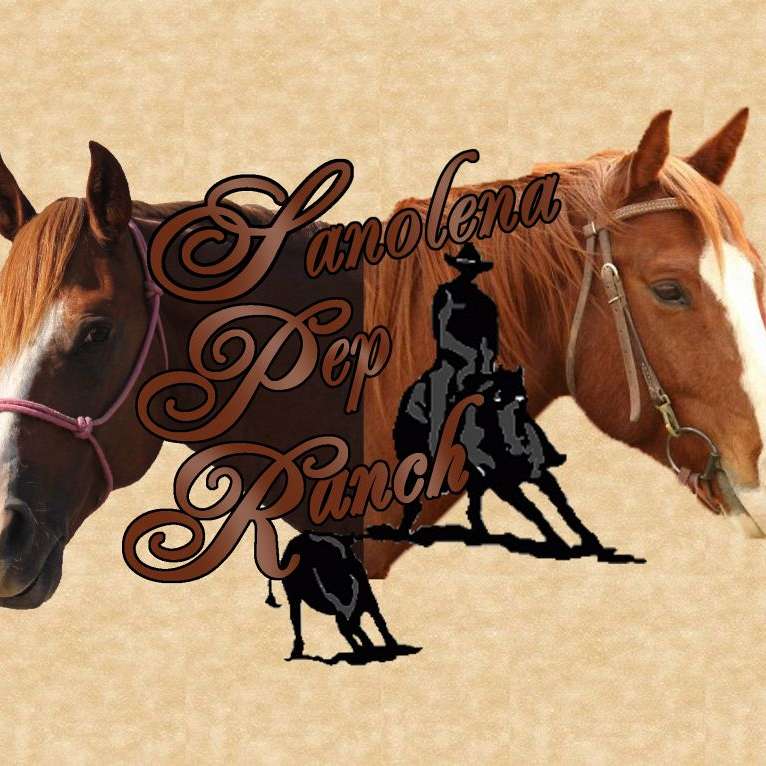 Sanolena Pep Ranch
Here at Sanolena Pep Ranch, We breed for QUALITY Cutting horses, with perfect confirmation, show ability, natural talent and above all else an UNBEATABLE disposition. We GUARANTEE all of our foals are healthy, sound, straight and correct. Most of our foals go to show homes and later go on to be fantastic Youth horses. We are home of Sanolena Pep. Whose foals have earned $65,000 in various events.... (read more) We always have quality prospects by Sanolena Pep available. Our broodmare band consist of own daughters of: High Brow Cat, Smart Little Lena, Dual Pep, Dual Rey, Peptoboonsmal, One Time Pepto, Haida's Little Pep, SR Instant Choice, Miss N Cash, High Brow Hickory, Montana Doc, Woody Be Tuff, Dual Peppy, Cattin, Pepto Rio Playboy, Yellow Roan Of Texas, Sugs Doc Didget, Smart N Slick, Hai Flyin Lena, Sanolena Pep, Cougarand, Genuine Dun It, Show Biz Flash, Gay Bar Drummer and more. We also offer complete equine marketing, design custom websites and photo shoots. Call for details and pricing.