Additional Comments
Gentle amazing triple registered Imported Gypsy Stallion offered to the best of homes. Double thick extremely long mane, forelock to the tip of his nose and seriously thick tail with loads of feather. He has the most gorgeous little head, rainbow neck, apple rump and he is proven to produce quality foals, gentle, hairy with sweet heads. See our photo shoot for pictures of this wonderful boy different times of the year as mud season and winter previous does raise havoc with our feathered critters but they are outside being horses year round.... (read more) Duke can be kept with a bred mare or two for company, I normally don't put him with herd in fear he could get hurt as he is very docile. We in hand breed due to no collection facility close by and he settles our mares easily and will not jump until he is told. Seriously a great stallion to work with but we have raised him since weanling, I could write a book on how terrific this boy is but lets chat in person. He has an amazing gorgeous face, unique markings which he passes onto his foals along with his gentleness. He is great to be around, has been started under saddle but no formal training, quick learner and no issue nor vices. He is a listener and loves to please, will do what I ask by speaking to him, hands down the best stallion I have ever had the privilege to raise. Serious interest please to a 5 star home, references required. See more info, pedigree and photo's of our Duke on our web site. We had purchased a cart, harness to train him to drive but have not had the time to do so. His sire is SD Farms best and true driving stallion in the UK, we expect our Duke would have the most perfect working ethics as he is well mannered boy.
Shipping Notes
shipping by the buyer
---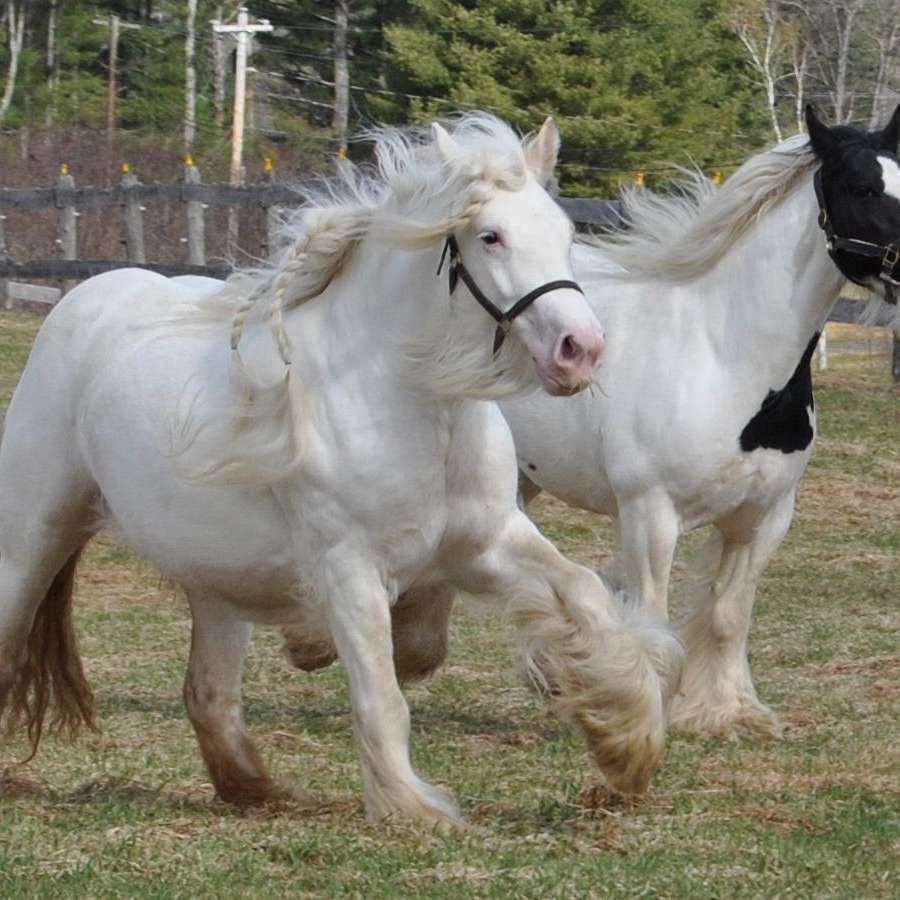 Running Wind Farms
Breeders of Registered Quality Gypsy Horses and Elegant Gypsy and Friesian Sport Horses.