Additional Comments
I have way to many right now and need to free up some space so for a limited time I am offering a few of my favorites at an unbeatable price!! This Pretty little Miniature Mare is 6 years old and stands 32 inches tall (however she is about as wide as she is tall!). We call her PONY BOLOGNIE. She is a Sorrel Paint with blaze, 4 stockings and a white mane and tail. Very flashy!! She was raised by an elderly woman who spent time with her daily. She is halter broke, lead, loads, stands tied, stands for farrier, clips and bathes.... (read more) I bought this Mare more than two years ago and she has been a joy to have around! She sells with her brand new Miniature Filly out of my 30 inch Buckskin Appaloosa Stud, PISTOL! You can't tell it right now but I am almost certain the Filly will be Sorrel, have a blanket on her rear, white mane and tail, and four stockings. This is Pony Bolognies 1st foal and she has turned out to be an excellent mother!! PISTOL, the sire, produces offspring with outstanding, friendly, kid loving dispositions! They are all smart and very quick learners and several have gone on to be perfect little Kid Ponies! I plan to breed this mare back to Pistol if she is still here during her second heat cycle but as for now she is in a pen separate from him. If you have your own stud you prefer to breed her to call me ASAP and let me know! If she sells prior to being bred back she will sell with a free breeding to Pistol! I am asking $1050 for this adorable pair. Price is somewhat negotiable so feel free to make me an offer. I AM LISTING SEVERAL AND ONCE I SELL ATLEAST FOUR THE REST WILL NO LONGER BE AVAILABLE. If you are interested call me quick so you don't miss out! MARE AND FILLY ARE BOTH FAT, HEALTHY and EASY KEEPERS with no past or present health or soundness issues. Perfect choice for any horse loving family or a great addition to any Broodmare Pasture!! For information or to schedule a time to come take a look call Stacy at 903-717-1823. Located in DeKalb TX and available anytime!!! Shipping available at buyers expense! Call or email for shipping quote!
Shipping Notes
Shipping available at buyers expense! Call or email for shipping quote!
---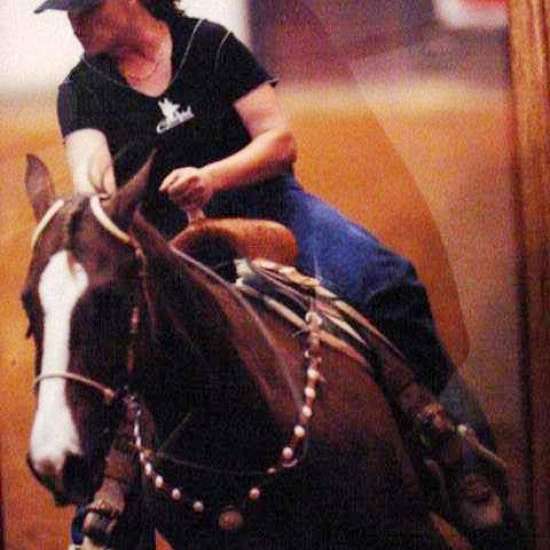 The Right Horse 4 U
I locate, buy, trade and sell a variety of Horses, Ponies, and Miniatures specializing in those that are Kid/Beginner SAFE and capable of making all of you or your little ones Horse Related Dreams Come True! I SELL HORSES "NOT" STORIES!!! I always have several to choose from. Call me anytime at 903-717-1823. Be sure and leave me a message with a number where you can be reached so I can call you back if I don't answer....... (read more) I WANT TO HELP YOU FIND EXACTLY WHAT YOU ARE LOOKING FOR!!! If I don't have the right horse 4 u, chances are I CAN FIND IT!! Located 2 1/2 hours East of Dallas off Interstate 30 in Omaha, Texas 75571 and available anytime!