Additional Comments
If you are currently looking for or think you will ever be looking for a Team of Driving Horses, DO NOT miss the opportunity to own "THELMA AND LOUISE"!!!! 8 year old THELMA and 9 year old LOUISE are HAFLINGER Mares who were raised together. All you need is the DREAM of owning your own Team and of course the ability to learn how to harness and hook them up....IF THERE WAS EVER A "BEGINNER SAFE" TEAM, THIS IS IT!!! These two have loads of experience, they LOVE working to a wagon, nothing bothers them because they have been there, seen that and done it all!!... (read more) ANYONE CAN DRIVE THEM!! Gentle, Super Easy to handle, Easy keepers, 100% sound with no past or present health or soundness issues, healthy, catch them anywhere, stand to be harnessed, no problem for farrier, no problem to clip/bathe, awesome, friendly dispositions....YOU COULD NOT ASK FOR BETTER!! You, your kids/grandkids, and all the neighbors will not only love them...in no time, the entire community will know them by name!!! PARADES, TRAIL RIDES or FAMILY GATHERINGS they will and have always been the star of the show!! They DRIVE, they RIDE and no matter what they always look good doing it!! $5850 buys both mares AND their complete harness sets! We will also have a wagon available if you are interested!! For information or to schedule a time to come take THELMA AND LOUISE FOR A SPIN call Stacy at 903-717-1823. Located in Omaha TX and available ANYTIME!!
Shipping Notes
Shipping available at buyers expense! Call or email for shipping quote!
---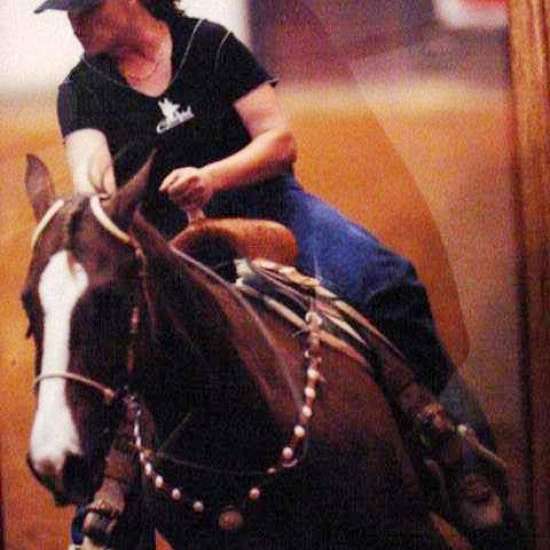 The Right Horse 4 U
I locate, buy, trade and sell a variety of Horses, Ponies, and Miniatures specializing in those that are Kid/Beginner SAFE and capable of making all of you or your little ones Horse Related Dreams Come True! I SELL HORSES "NOT" STORIES!!! I always have several to choose from. Call me anytime at 903-717-1823. Be sure and leave me a message with a number where you can be reached so I can call you back if I don't answer....... (read more) I WANT TO HELP YOU FIND EXACTLY WHAT YOU ARE LOOKING FOR!!! If I don't have the right horse 4 u, chances are I CAN FIND IT!! Located 2 1/2 hours East of Dallas off Interstate 30 in Omaha, Texas 75571 and available anytime!