Additional Comments
"Black Magic Glow" 2011 AQHA Mare Currently 15hh

Video Link: Watch Maggie 2011 AQHA Mare.be

FOR SALE $2500

Pedigree Link: http://www.allbreedpedigree.com/black+magic+glow

If you are looking for a fancy spring show project, here she is! Maggie will "officially" be 3yrs old in February and this is a youngster that was started right. She hasn't been pushed and she is going to make a gorgeous all around mount.... (read more) This mare should pleasure and make a cute little hus mount as well. While only 15hh at the moment, we think that this girl is a late bloomer and she has a bit more growing to do. When she is all done going up and filling out, she is going to be smashing! Maggie has a good mind and a superb disposition. She is friendly, has excellent ground manners, and is generally just good and sensible under saddle.

NEW VIDEO recorded 4/7: Maggie's 1st day back to work after winter vacation! Lots of working on her takeoff to the lope (her weak spot under saddle): Watch Maggie 1st day Back at Work After Winter Break.be

This mare has a solid walk/jog/lope/stop/back and is even started neckreining. Her takeoff to the lope isn't always the smoothest (she goes better to the left than the right) but her gaits are smooth and comfortable and she carries herself well.

Maggie was born in California. You can check out her baby video here: Watch Black Magic Glow Her sire, Unforgettable Glow, can be seen here: Watch Unforgettable Glow

Maggie was trained by one of our favorite trainers in North Carolina. We have owned many a horse from that barn and they never disappoint! This mare is sane and sound with no vices of any kind. Don't miss out on this black beauty at a GREAT price!
Shipping Notes
Shipping arrangements are available
---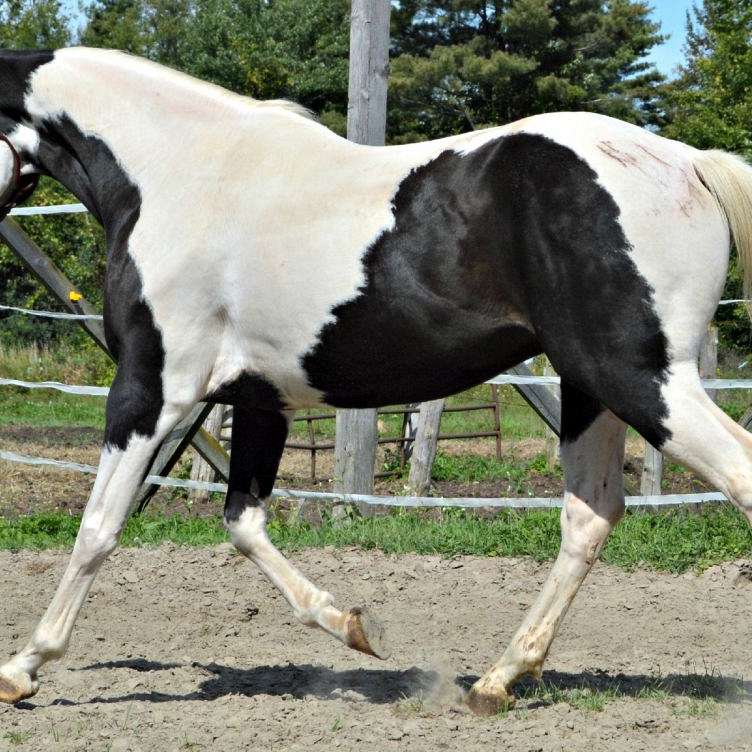 Red K Stable
Equine sales. Be sure to visit our website!