Additional Comments
Make us an offer. Gelding(5k). Bandito has very good feather and pretty head. **Deep in gypsy bloodlines making him stallion quality from quality breeding.
Bandito is sired by infamous SUNDANCE KID(first owned by MVP-) and the lovely dam is sired by The Producer. Deep deep qualty gypsy bloodlines. Bandito has a super BIG personality,super sweet. First one to greet you in the pasture. Sweet sweet head , amazing feather and four white flashy socks!... (read more) He is bay, the UK Lads secret to the palomino, the chestnut color gene and the agouti gene(Bandito carries both DNA colors). He is stallion quality and his color will KEEP Palomino on the mares and put/keep buckskin(agouti) on the palominos too! More at http://www.gypsysalebarn.com/Bandito
Growing up like daddy. New pictures to come soon.

**I have seen Sundance Kid in person, I was impressed he is nicer than his photos. I think one of the nicest Gypsy buckskin palominos.


---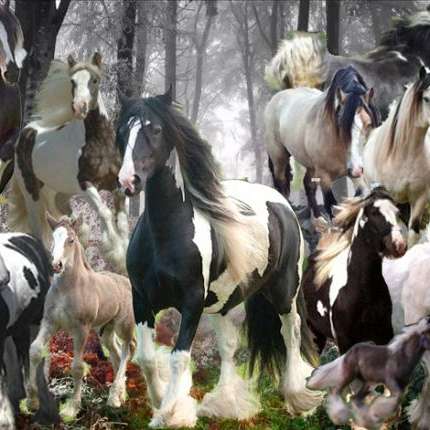 Gypsy Dance Ranch
Gypsy Vanner Breeding Farm standing the silver dapple Legend Sir Royal Excalibur. Specializing in Quality Gypsy Vanners.