Additional Comments
CASH FOR BARS Watch Cash FOR Bars aka "Trigger"

aka "TRIGGER"

2007 AQHA Golden Palomino gelding

Trigger is a gorgeous golden Palomino with 3 white stockings and a big blaze face. Trigger is a seasoned ranch horse that you can head or heel on. He is light in the bridle, has a great neck rein and good stop. Trigger has been absolutely wonderful with everything I have asked him to do, in all situations. I have really put this horse through some big tests this week with the Queen Creek Pro Rodeo.... (read more) Trigger has been exposed to carnival rides, buffalo, bucking bulls and broncs, and even carried sponsor flags during the rodeo! He has been just perfect and has done everything we asked of him. This is a really nice horse to ride, he has a super slow little jog that you can sit and stays really quiet and gentle. Not spooky, easy to catch, great disposition, very willing. Trigger stands quietly anywhere, even at the trailer at events; even ground ties. Great manners, just a nice horse to be around. Awesome in the arena and out on trails. Great feet, clean legs, 100% sound. 15.2h 1200 lbs $12,500

PLEASE WATCH TRIGGERS VIDEO, IT DESCRIBES HIM BETTER THAN WORDS CAN Watch Cash FOR Bars aka "Trigger"

---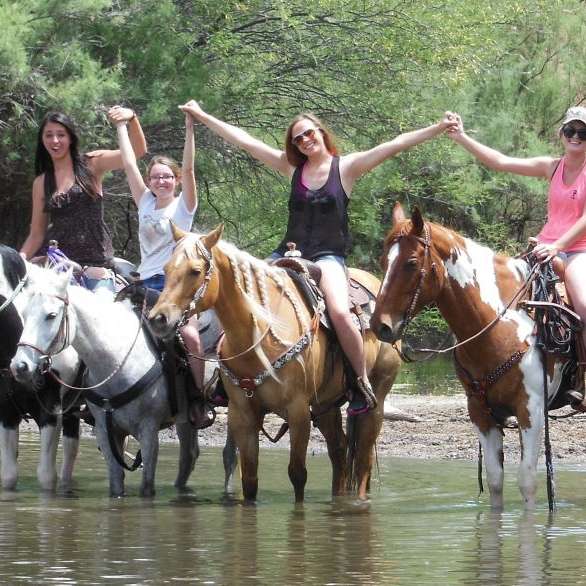 Super Gentle Horses
We specialize in horses gentle enough for the whole family to ride. Offering quality Horses For Sale for over 23 years.