Additional Comments
Quarter Horse / Belgian Cross
5 years old
15.2 hands
Rides and Drives amazing
Mare

Ms. Cheyenne is one of the best horses we have had in our barn. She is offered for sale to the right home ONLY!! She has done so much and has still has her whole life ahead of her. She is extremely well trained to ride and drive. She is NOT a spooky horse, and NEVER acts marish at all. She is western trained and neck reins very easy.... (read more) She does great roll backs, and picks her correct leads up each time. She has spent a week at a cattle ranch, roping calves and bringing them in for branding and vaccines. She has been on numerous trail rides, and on several overnight trips as well. She stands quiet while tied, and adapts well to new surroundings with ease. She is a horse that you can ride bareback with just a halter and have fun doing it. She has a great trot for those english riders and rides low and round if you ask her with great extention. She will jump a coarse, but has not been asked to jump higher then 2'3". She is one of the quietest horses we have, you can stand on her back a crack a bull whip or throw a beach ball back and forth with someone on the ground and she never flinches. She has been competed on for Extreme Cowboy races and she always places high. She will stand ground tied with a simple "whoa" from her handler. She will side pass very easy, and she is a dream to open and shut gates on. Yes, she is a draft cross, but she is very nicely built and is not going to be a very heavy horse like a draft. She has a lot of strength to get the job done. Her ground manners are outstanding and she is a very affectionate horse. She loves to be groomed, and stands well for clipping, grooming, bathing and for what ever you want to do with her. She is barefoot right now, but has worn shoes in the past and does great for the farrier. Like I said she is also trained to drive and can be driven by anyone anywhere in any type of traffic. This is one fantastic horse that truly is going to be a wonderful addition for anyone looking for that exceptional horse. Her color is also remarkable. She is a dun, but she is also starting to roan out on her sides. She stands out in all aspects. If you feel you are the right match for this amazing girl, then please feel free to give me a call. VIDEO COMING SOON!!!
---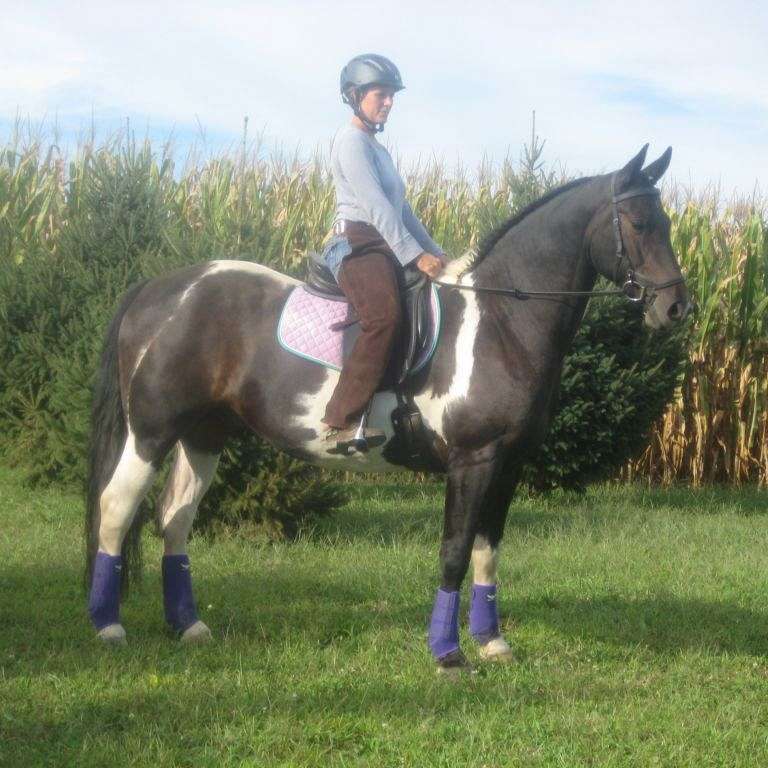 Whispering Haven Farm
We specialize in the sale of safe horses for multiple disciplines. We only take in horses on consignment that are not problem horses.