Additional Comments
Percheron / Thoroughbred cross
10 years old
16.2 hands
Gelding

Apollo is a great horse for the ring or the trail. He knows his balance in the ring, but also is one of the quietest horses on the trail. He has never spooked for us, and has been exposed to a lot of things. He has a very forward walk and is easy to ride, which makes him a great trail horse as you never have to keep pushing him to keep up with the rest of the group.... (read more) He can be ridden out alone, or does great with a group. He has outstanding ground manners, and quickly adapted to new surroundings with ease. He trailers well, and is an all around great horse. He is currently barefoot, but has worn shoes in the past and is fantastic for the farrier. He stands for clipping and grooming, and bathing. He is a very seasoned trail horse and has been on numerous overnight trips and stands very quiet while tied. He does not have any bad habits and has no vices. He stands very well for you to get on him where ever you go. He will walk, trot, canter, and back with ease. He knows his canter leads well. He will jump a coarse, but has not been asked to go higher then 2'6". He has just been a pleasure horse, and a pleasure he is. He can be ridden in an english or western saddle. He is just as sweet as they come. He will go where ever you ask him to go on the trail, through water, over any kind of bridge. He is a wonderful horse!! If you feel you are the right owner for him, then please feel free to give me a call.
I will be getting a video of him soon, I do not have one at this time.
---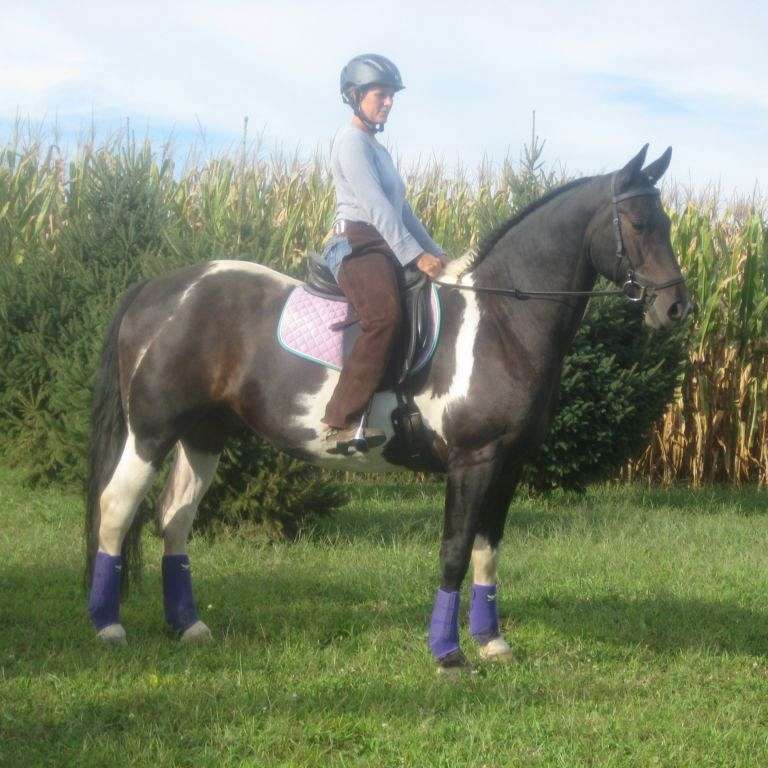 Whispering Haven Farm
We specialize in the sale of safe horses for multiple disciplines. We only take in horses on consignment that are not problem horses.