Additional Comments
Spotted Draft Cross
Gelding
8 years old
16.0 hands high

Apache is one great horse! He is a very easy horse to have around. He is very quiet and never a spooky horse. He is very comfortable to ride no matter what gait you are traveling at. He will walk, trot, canter, and back with ease. You can ride him in just a snaffle bit and he will just go where ever you ask him to go. He is a seasoned and experienced trail horse that has ridden in the mountains of Vermont and has gone on over night trips.... (read more) He stands tied very nice. He will ride out alone, or does great in a group. He is barefoot and has great feet. He is good for the farrier as well!! He stands to be clipped, groomed, saddled, and is just a very nice horse. He is an easy horse to ride and he does not have any vices. He gets along well with all animals and horses in the pasture. He is a draft cross, but does have a heavier bone like the draft horse. He has never had any health issues and does well in a stall or out in the pasture full time. He has a nice walk to him that is not poky at all. He is just a great trail horse. He will go through water, cross bridges and enjoys going out. If you feel you are the right person for Apache, then please feel free to give me a call.


---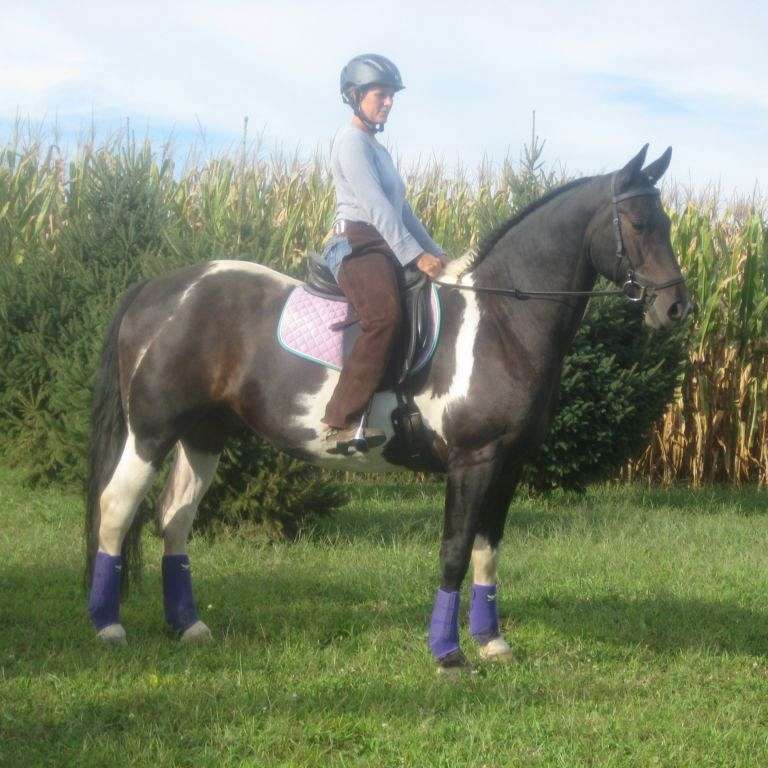 Whispering Haven Farm
We specialize in the sale of safe horses for multiple disciplines. We only take in horses on consignment that are not problem horses.