Additional Comments
How does tall, dark, handsome, with personality sound? Oh and did I mention he is Irish and Imported? Ragasco is a sweet retired Thoroughbred racehorse making a lovely transition to his second career. We have been focusing him on Jumping and Dressage, but he has been ridden in Western tack around our farm. He is walk, trot, canter, jumping small courses in a simple French Link snaffle. Soft in the bridle and an attentive partner under saddle.... (read more) Will make someone a great partner in the hunt field, cross country course or arena. He is ready to finish however his new owner chooses. Ragasco has been off property to school cross country and is an easy point and shoot jumper. His Dressage is coming along nicely.

Has been free jumped and shows scope. Additional photos and videos can be found on our Facebook page at www.facebook.com/brookwoodfarmsporthorses or on YouTube at www.youtube.com/ottb4sale

If Ragasco is not what you are looking for, but a Thoroughbred is what you want, let us help find your new partner. Give us a call or email us today. Cannot call? Send us a text message at the number in the ad.
---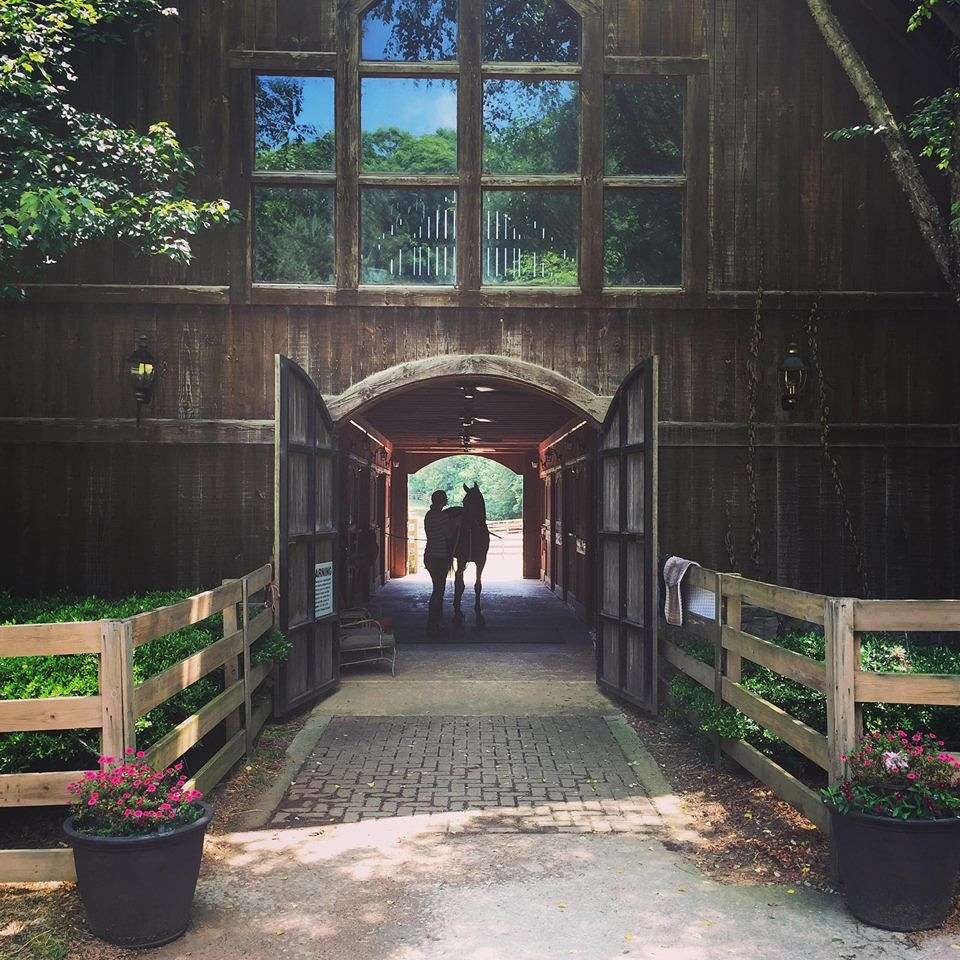 Brookwood Farm Sport Horses
Brookwood Farm Sport Horses was developed to provide a safe and loving home where Thoroughbred ex-racehorses can find a life after the finish line! We focus on helping sane, sound Thoroughbred ex-racehorses find new and loving homes in competitive careers they enjoy. Most of our horses move into careers as Eventers, Hunters, Jumpers or Fox Hunters. Those Thoroughbreds we select to bring home to our farm spend several hours hacking at the Georgia International Horse Park as well as schooling at local shows and cross country courses.... (read more) While we do focus our efforts on finding sane, sound Thoroughbred ex-racehorses, we do come across racehorses not sound enough to be reschooled into competition careers. Frequently, these horses are FREE or require a donation to a Thoroughbred Rescue Foundation. We have contacts at several racetracks East of the Rockies. If we don't have a match at our farm, we can most likely find it at the racetrack. We have something for every budget. We would love to help you find that special equine friend. Check us out on our website, follow us on Facebook by searching for Brookwood Farm Sport Horses within Facebook, and follow us on Twitter.