Additional Comments
The only daughter of a renowned Brazilian stallion named Irapuru de Joatinga in North America. We are excited to continue his genetic here.

Strikingly beautiful with expressive eyes, she is almost pure Tabatinga blood with some Abaiba included. Both her parents were big, powerful sport horses so we expect her to be in the same genre. She is marcha batida in her gait. We would probably breed her with a marcha de centro or marcha picada stallion if it were our choice.
Shipping Notes
Will ship after 60 days confirmed in foal to Talisma Kafe, pinto Marchador stallion. Foal will be athletic, smooth and 50% chance of pinto coloring.
---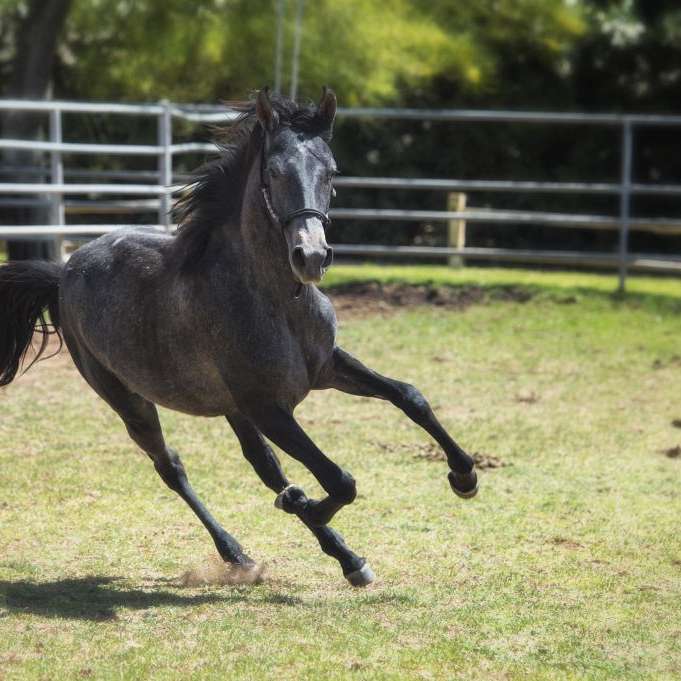 Summerwind Marchadors and Future Foal Breeders
Have FUN on a Marchador! Never heard of the breed? Visit us or our website! We are a big promotor and breeder of the Marchador Breed in North America. Offering foals reserved in-utero and frozen semen from the best stallions in the US and Brazil. All horses are ABCCMM (Brazilian) inspected and approved for breeding. Come share our passion! Since 2001. Locations: Future Foal @ Corpus Christi, - TX, Future Foal @ Gainseville - Florida, Future Foal @ Rio Verde - AZ, Future Foal @ Sedona - AZ, Future Foal @ Silver Stables, AZ, Future Foal @ Summerwind - AZ (winter) & CO (summer)