Additional Comments
Miss Sharp Eyed Doc sired by Smashing Sharp and out of Skip Eyed Miss Doc

AQHA registered # 5536050

She's on allbreedpedigree.com, DOB July 8,2013

This filly is friendly but hasn't really been messed with, she was haltered and handled a week after birth to doctor some bar wire cuts on her shoulder and under her chest. She was messed with every day for a month then turned out to pasture with her dam and another mare and foal (Half brother).... (read more) She hasn't been messed with since but we have walked out and pet her when we checked on everyone and my 2 year old daughter has pet her through the fence. We started weaning her saturday 1-18-14 and well start halter and lead braking her then start her basic training soon.
update-3/4/14

I have only worked with this filly a handful of times but she is coming along nicely she is leading nicely in her pen; haven't taken her out of it yet; gives to pressure "ok" but has a good bend when you ask for it. I have only wrapped the lead around the post once to let her get a feel for standing tied. Just mainly been working on rubbling her down and picking her feet up.

Update-3-27-14

I have started lunging and training her to bend her hip away from me to turn the other direction while on the go. She is picking this up fast, she is no longer in her small pen I now have her in the carrel with my problem horses that I am working with. They get along great with one another but they well put her in her place if she needs it. She isn't too hard ketch even though she is in an open area, once you have a hand on her she stands for you to put a lead on her. She's still a little skeptical about being rubbed down so every time I work with her I rub her every where and she relaxes. Still a bit over active with small things but she only gets worked with 5-20 mins a day if I even get a chance to work with her.

---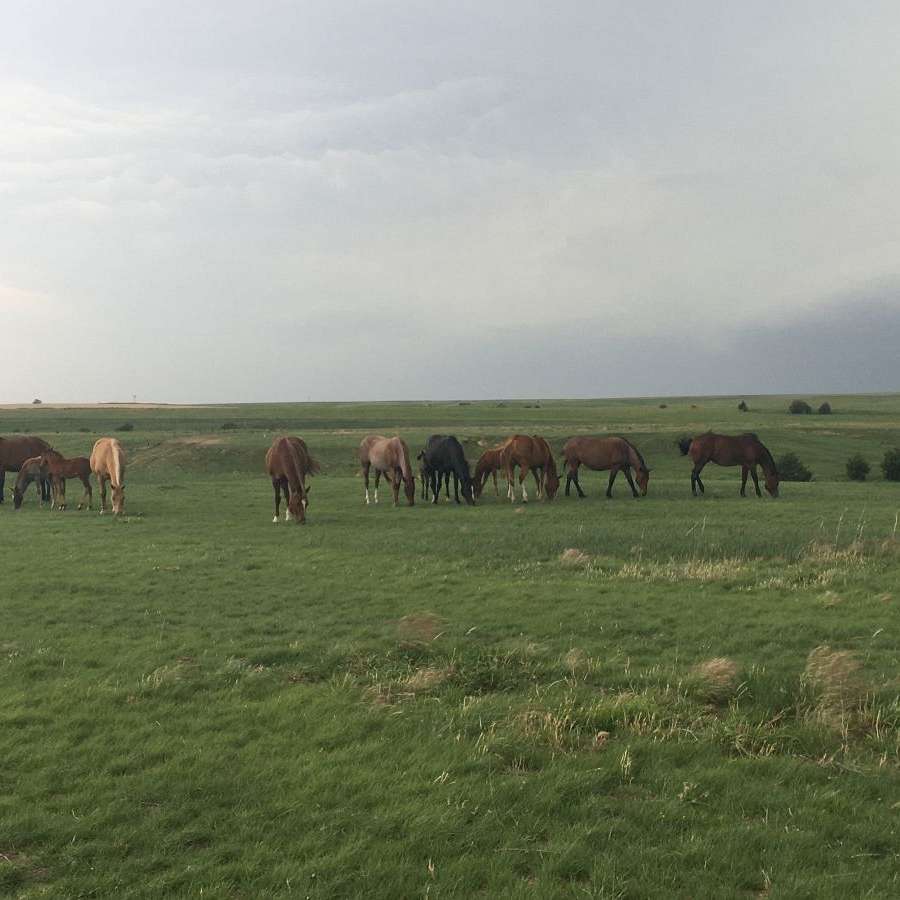 W Bar Jk Horses
Offers a horsemanship program for troubled or wild horses as well as colt starting. We buy untrained or unhandled horses to put through our training program then offer them for sale once they are ready. We do take in outside horses when we have room. Message or call for cost and details.