Additional Comments
They don't come much cuter than this guy! At 32" tall, Linus is almost just as wide! This little
butterball is a super social guy. What he lacks in general ambition, he makes up for in cuteness
and friendliness! Linus is an excellent mini for children. He is safe on the ground and very easy
going under saddle as well. In fact, he is so easy going that we recommend Linus be used as a
leadline pony. Little legs will have a very hard time keeping this lazy guy going forward under
saddle without a little leadline assistance!... (read more)

Linus is also broke to drive but he won't be winning any races. He has a whole lot more whoa than go so if your preferred driving speed is slow, this is your guy! Be sure to see our website for many more photos: www.redkstable.com

Before Linus leaves for his new home, he will have a farrier visit so that we can get those hoof
angles heading in the right direction! He has been dewormed, has his Flu/Rhino/EEE/WEE/Tetanus, and a fresh negative coggins.
Watch Linus Black & White Mini Gelding
Shipping Notes
Assistance with shipping arrangements available
---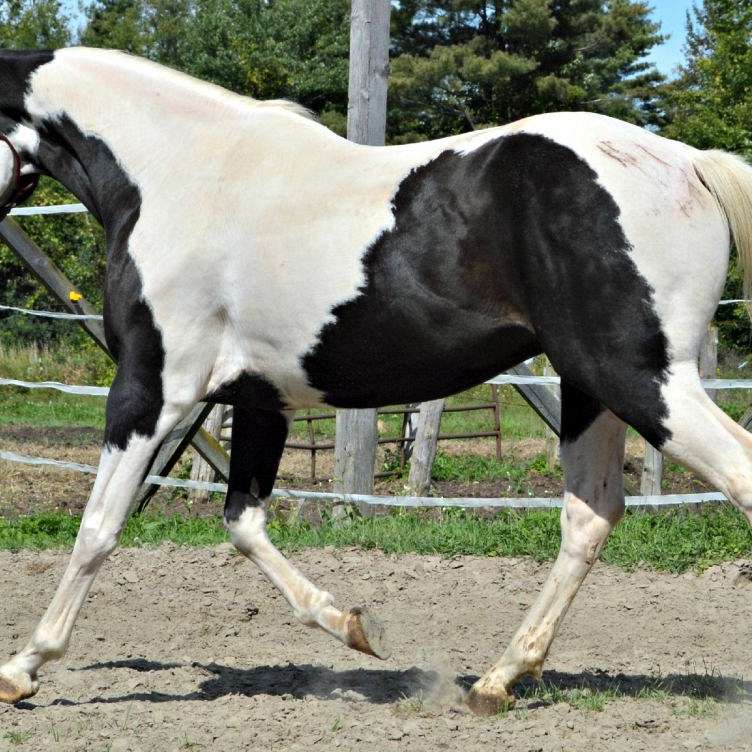 Red K Stable
Equine sales. Be sure to visit our website!