Additional Comments
"Luna" is an exceptional true blue roan coming 4 year old TWH filly (will be 4 in October 2014). True blue roans are hard to find and she is a stunning example of one! She is very "roan" with the dark points and no white markings. Pic in this ad was taken early spring 2013.
We purchased this filly to use as a broodmare, but have more than we want to put in foal this year so decided to offer her for sale. Luna is a very nicely built filly, with a great pedigree as well; she is a granddaughter of Kodachrome, with other good names on her papers as well, such as WGC Delight of Pride, WGC Handshaker Delight, WGC Carbon Copy, WGC Threat's Supreme, and Prides Generator.... (read more) Not half bad for a true blue roan!
Luna is broke and has been trail ridden. She has been on big trail rides here in TN with groups of 50+ horses, and has been on overnight camping trips. She does great, is not spooky, rides any position, not too much "go". She has primarily been out to pasture since the fall as we have had younger projects to work. She can be pulled out of the pasture and ridden with no problems, but she is not quite "finished" yet.
This is a great filly at a great price. Be the envy of everyone on the trails, or use her to breed for this super hot, sought-after color! You can't go wrong.
---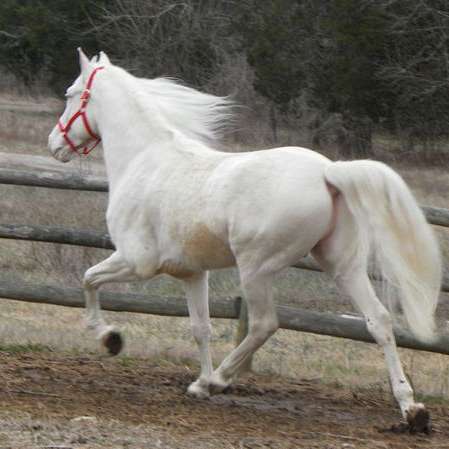 Heaven's Gait Ranch
We are a small family owned & operated farm located in middle Tennessee. We breed, raise, and sell quality Tennessee Walking and Spotted Saddle Horses suitable for show or pleasure. Every horse we offer is trained by us, from the ground up. We are proud to offer horses for every market, from unborn (in-utero) foals, to weanlings, yearlings, started and finished trail horses, and broodmares.