Additional Comments
Little Sis is a 13yr old Bay brood mare. To my knowledge has never been ridden. She is gentle and has a great conformation and foxtrots naturally in the pasture. She has had four foals. Three from a black stallion (two black fillies and one sorrel colt). When bred to a palomino she had a palomino filly. She is currently open but can be bred in the spring to one of my stallions. I am cutting back on the broodmares to focus on trail horses. Would be a nice mare to breed to a cremello stallion for Buckskin babies! Her sire is Zane's Boss Man and Dam is Jesse's Gray Lady a Zane Grey bred mare.
Shipping Notes
Buyer
---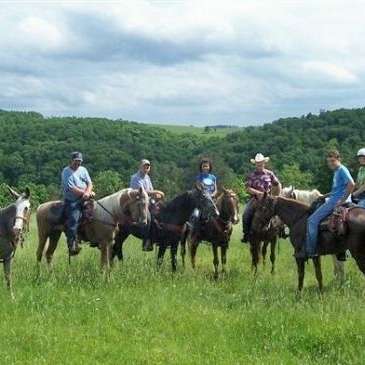 Boston Mtn Foxtrotters
We raise and train quality registered Missouri Foxtrotters. Horses for sale at all times, Trail, Show, prospects, and broodmares. Standing World Champion Southern Sunrise's Romeo.