Additional Comments
Talk about the perfect Christmas present Bucky Love is sure to put that BIG adorable smile on every kids face or even a adult. He stands a whopping 13.2 hands and is built like a tank.Bucky love is broke for anyone well even BABY BROKE I feel so good about him that I gave my 6 month old baby boy his first ride on him. I just put it this way as long as you can sit on him you can ride him. Bucky is one of those really special gaited ponies he is so smooth and set in his gait that its like gliding on ice.... (read more) I got Bucky from a family in Virginia who were big campers and loved riding. The whole family loved bucky especially the two daughters who rode Bucky every where. They showed me pictures of them swimming him across creeks and standing on him and doing cannon balls off of him. They even had a picture with one of the little girls hanging by her legs off of his neck while her sister was pushing her and making her swing. But unfortunetly do to the father being layed off for the last 8 months they couldnt afford there bills and were forced to sell there farm and move to a small house in town leaving no where for the horses and they were forced to sell. So if your looking for that special horse for a kid or adult that will bring them lots of happiness Bucky Love is the way to go. I'm asking 2600 for Bucky Love if interested you can call or text me anytime at (606)386-0731 can send videos via text or email thanks.
Shipping Notes
Can have him shipped anywhere in US between $.90 and $1.00 a mile.
---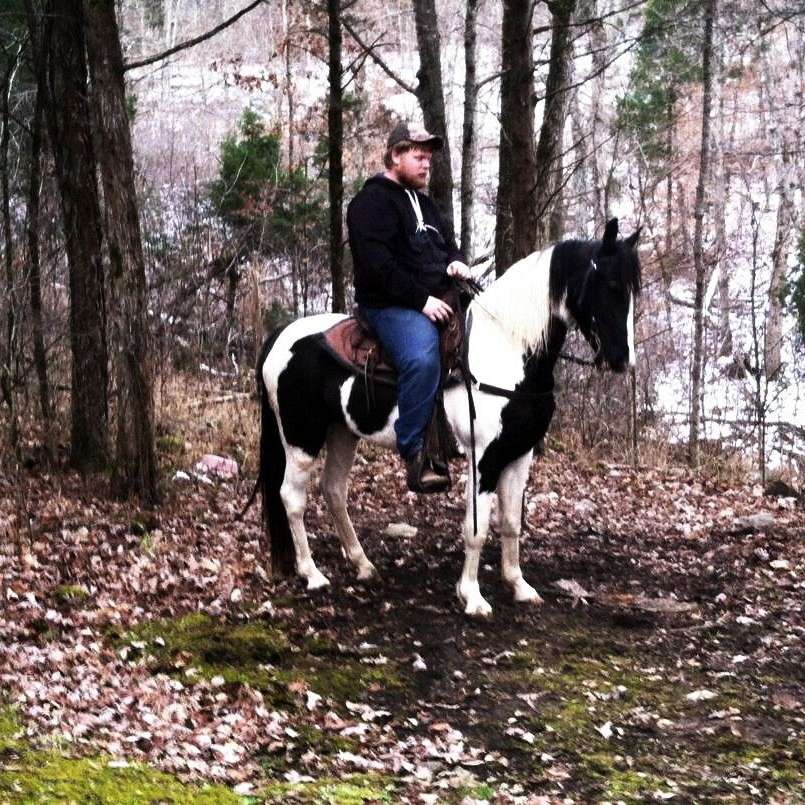 At Mane Attraction Stables we don't believe in selling horses. We are a business committed to finding our customers the horse of their dreams. We work day and night with our customers to do this. All horses we sell have been professionally rode for a minimum of 2 months. They are trialed many different ways when they are ready to sell they will have hundreds of miles and will go anywhere you point their head.... (read more) If you don't see a horse you are looking for you can contact me. I will probably have exactly what you want in training.