Additional Comments
Dutch Harness horse / Percheron cross
Gelding
16.0 hands
Black with four white socks
7 years old

Harley is such a great boy that just wants to do what is right. Even if he has never done something before, he tries as hard as he can to do what you are asking him to do. He is trained to ride and drive and does both equally well. He has been ridden on the trails and can lead follow or go out alone or with a group.... (read more) He has not had much ring training, but rides great in or out of the ring. He will walk, trot, and canter with ease. He backs well too!! He is not spooky in traffic or anything along the way. He has outstanding ground manners and stands well for clipping, grooming, farrier, and vet work. He has a very curious personality and likes to see what you are going when you are working around him in the field. He is wearing shoes all around as we drive him on the road. He stands well for you to mount and dismount. He has very comfortable gaits and rides with ease. He goes through water and over bridges and will go where ever you ask him to go. He is such a super sweet horse that catches everyones eye with his glowing four white socks and pretty face. You can ride him in either a western or english saddle. We really can not say enough nice things about him. If you feel you are the right home for him, then please feel free to give me a call.
---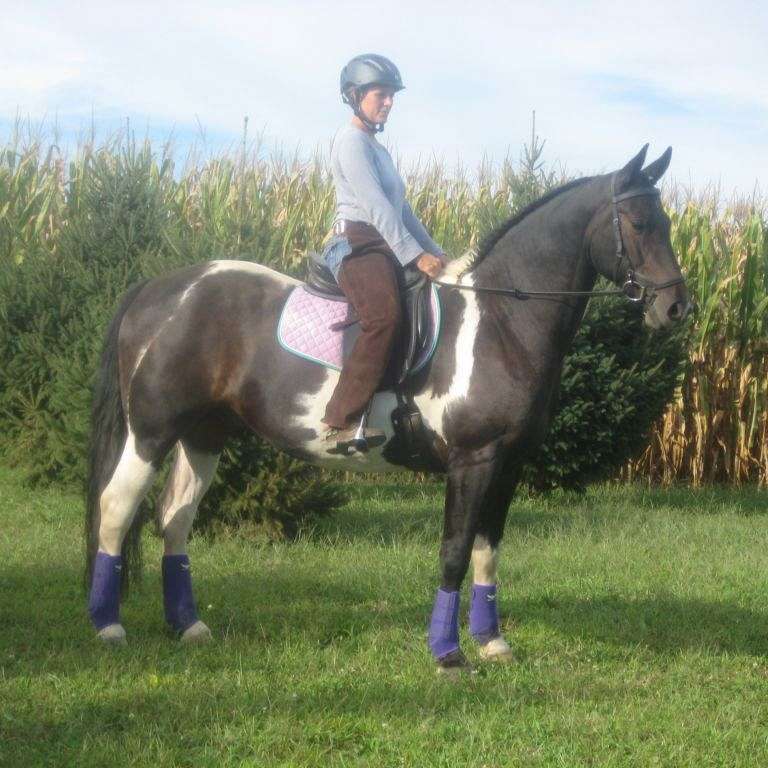 Whispering Haven Farm
We specialize in the sale of safe horses for multiple disciplines. We only take in horses on consignment that are not problem horses.