Additional Comments
This mare is everything we could ever special order in a horse from her disposition to her movement to
her user-friendliness to her color and breed! Dakota is truly the whole package! If you are looking for a
truly competitive show mount that does not require trainer maintenance and is SAFE for anybody to ride,
here she is. Dakota is a superb western pleasure horse with a smooth and natural way of going. Her sire,
Zip M Up, was both National and Reserve World Champion in western pleasure.... (read more) While she is a
professional at going low and slow, this mare can also move out beautifully for hunter under saddle.
Though not exceptionally tall, this mare can really trot out when asked. (You will not see any of that on
her video due to our frozen footing on video day!)

Dakota is truly a wash and wear horse. Tack her up, step up on her, and just ride. No longeing, no
schooling for hours in forks - she just knows her job. The youth or non-pro exhibitor can really enjoy
this mare AND be competitive. Showmanship, western pleasure, hunter under saddle, horsemanship, trail
class - take her in all of them and look fantastic while you do it!

Dakota is sound and sane with no vices of any kind. Her ground manners are exceptional. Come out and
meet her in person - you will not be disappointed! Please note when watching her video that our ground is
currently very uneven frozen mud complete with small patches of ice. This southern born and raised mare
navigated like she has lived here in NY her whole life!

Be sure to visit our website for many many more photos & video links!
Watch Dakota APHC PHBA Mare Schoolmaster!
Shipping Notes
We can assist with transport arrangements
---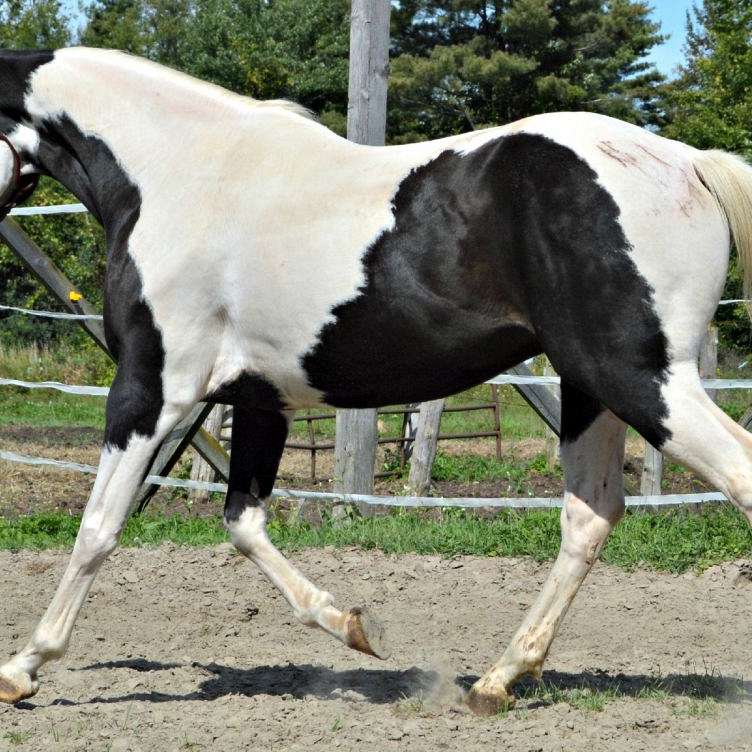 Red K Stable
Equine sales. Be sure to visit our website!