Additional Comments
Penny is a sorrel mare registered with APHA and her registered name is Pay Me A Penny. She is double bred Norfleet and is own granddaughter of Mr Norfleet! She was a child's riding horse until 3 years ago when she became a broodmare. She had an injury as a yearling to her front hoof and affects the weight she can carry and the time she can ride. I have been on her several times since we have owned her, saddled and bareback, and she handled well. I think with 6 week trims she would do okay with light rider and limited time.... (read more) I cannot guarantee that though so selling her as broodmare sound only. Penny is 15 hands tall. She is halter, lead and tie broke. She stands for grooming, farrier and bathing. She is easy to load in a trailer and rides calm. Penny is very good at vet for palpations and ultrasounds during pregnancy. She is up to date on vaccinations, wormings and trimmings. She will have a current coggins. Penny is rebred and confirmed in foal to our homozygous amber champagne stallion for a March 2015 guaranteed champagne foal.
Shipping Notes
We can help arrange shipping...we work with several reputable shippers.
---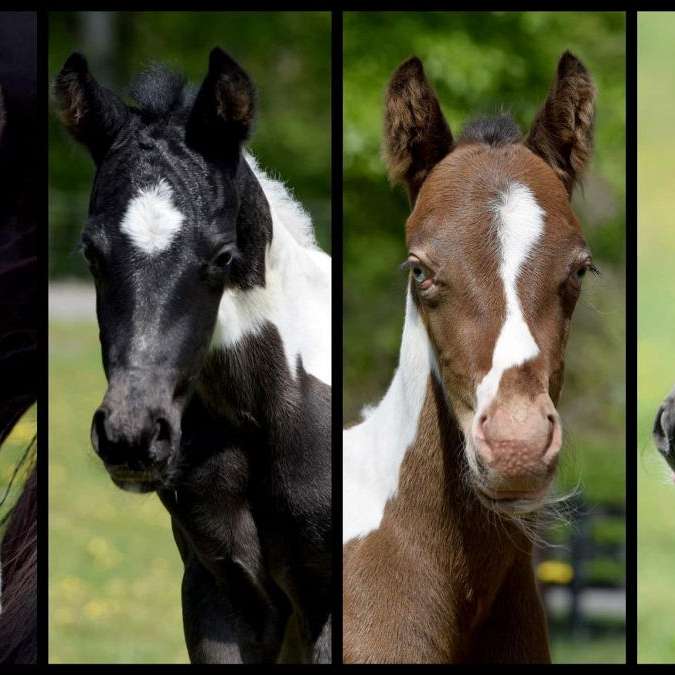 The Painted Acres Ranch
Welcome to The Painted Acres Ranch located in Kennard, TX within the beautiful Davy Crockett National Forest of east Texas. We strive to produce quality halter, pleasure and performance APHA Paints and AQHA Quarter horses. Not only do they have the looks, but they have the potential for great performance in the show ring or for putting in a good hard work day on the ranch. Our stallions and mares are chosen first for their gentle dispositions, next for their conformation and lastly for color.... (read more) We start interacting with our foals from day one to ensure that they are easy to work with and train. Take a look at what we have to offer and some recent customer reviews. Our foals are waiting to pick you as their proud new owner.