Additional Comments
Sassy 5yr Old Grade Appaloosa Mare 14.3hh

FOR SALE $500

This mare is absolutely GORGEOUS and that is of course how we came to own her! Everyone knows that we are suckers for Appaloosas and this mare was no exception. Sassy is built like an absolute TANK with a huge hip, broad chest, short back, and beautiful face. She is in excellent rig and in need of a job.

We purchased this mare after a very lengthy story from the old man who owned her about all of her trail miles.... (read more) He hated to part with her but his wife fell ill, etc. etc. etc. We bought her and brought her home. Our evaluation of Sassy does not point to a trail horse but we could be wrong (though I doubt it!) Maybe it has been a very long time since she has been trail ridden! This mare saddles up fine and works on the longe line. She bridles ok and does mouth the bit the way a green horse does when it is new. She stood for her rider to mount up and that is pretty much it. She truly doesn't seem to know much of anything under saddle. Regardless of the story she came with, we are selling this mare as a project just started under saddle. If we're wrong, then somebody is getting one heck of a deal!

Sassy is very friendly (bordering on a pest) in the pasture and is (clearly) an easy keeper. She respects electric fence and is good with other horses in turnout. She has a fresh coggins, is utd on deworming, 5/1 vaccine, and farrier work.

If you're going to invest some time in a winter project, you may as well make it a pretty one!
---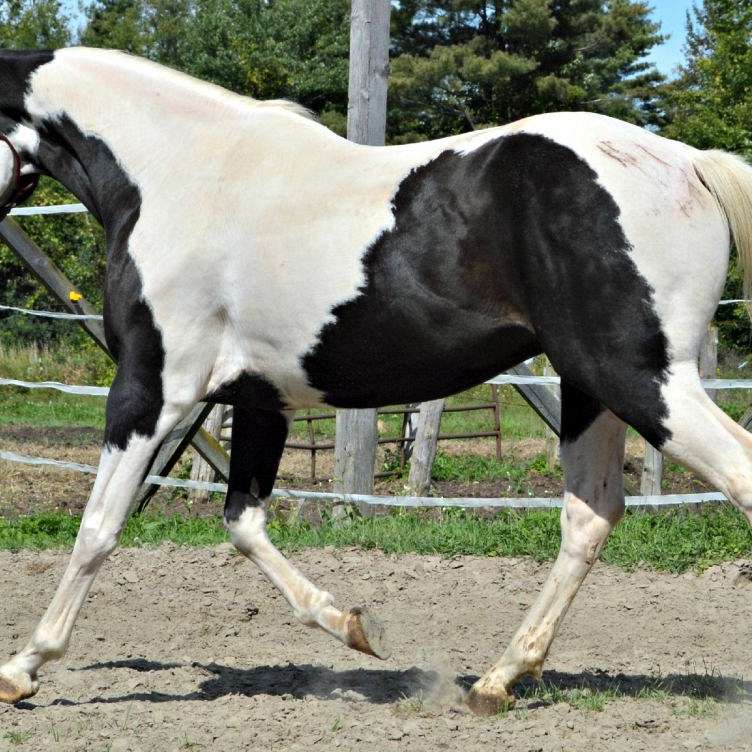 Red K Stable
Equine sales. Be sure to visit our website!