Additional Comments
We just love this little guy! Frankie Blue Eyes is super cute and such a good boy! We debated clipping his face and neck to show off his pretty little head but leaving him fuzzy won out! It adds to his cuteness factor! Under all that hair is a teeny tiny typey little head!

Frankie is a great choice for a 4H youth or family mini. This guy is friendly and easy to work with. He trots right along in hand and is also quite the little jumper.... (read more) He has been started in the cart and is going to be an excellent mini for a 4Her to bring along as a driver. Frankie is quiet and kind with no kick/rear/bite/nonsense. He is EXCELLENT with his feet, stands tied, clips, and sprays. This cutie has a fresh negative coggins, his Flu/Rhino/EEE/WEE/Tetanus, has been dewormed with Ivermectin, and just had his feet done.

A note about his markings: The spots on his forehead and up on his right hip are actual spots and should not be confused with dirt. This is a tough time of year to be a mostly white horse! Be sure to visit our website for many more photos!
Watch Frankie 4yr old Mini Gelding Started Driving
---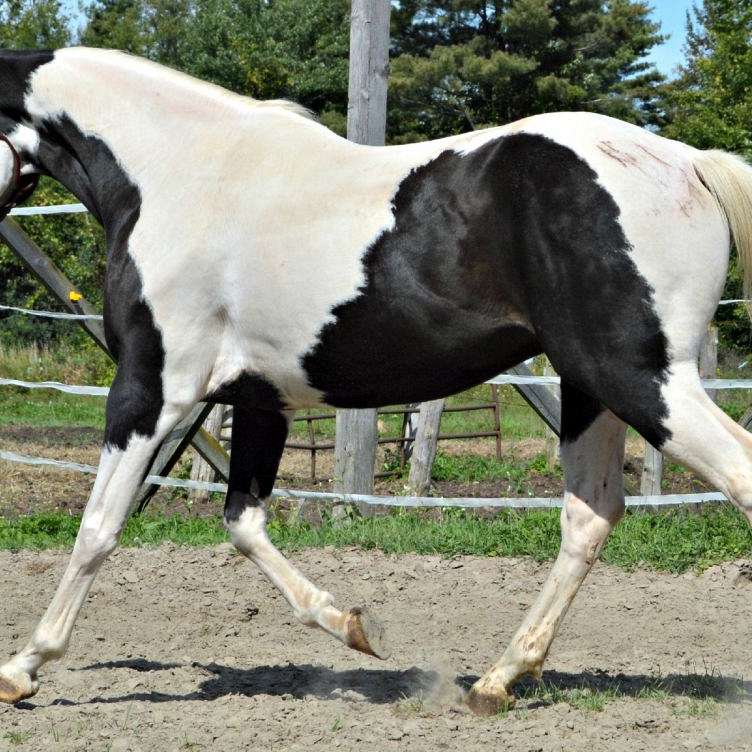 Red K Stable
Equine sales. Be sure to visit our website!