Additional Comments
PRICE REDUCED from $3500 to $2900 for limited time!!!!!
If you are searching for that Perfect KID SAFE Pony for your child or grandchild this Christmas Look No Further....Paisley is The Right Horse 4 U!!! 9 year old Appaloosa Mare that stands 13 hands (52 inches). She is eligible for registration with Ponies of America (POA) Association and forms/application to do so will be provided to buyer at time of purchase. PAISLEY has spent the last 4 years as the Pony EVERY CHILD could ride, enjoy and feel SAFE on!... (read more) Ridden by riders ages 1 to 99! Experience Level not an issue! She is perfect for ANY age and/or experience level rider! Outstanding Ground Manners make her an exceptional choice for any child to learn on. She is easy to catch, load, haul, saddle, mount, 100% sound with no past or present health or soundness issues, will sell with brand new current coggins papers, up to date on wormings, picks up feet for farrier or cleaning, NO BUCK, NO SPOOK AND NO BAD HABITS! Ride her saddled or bareback! Super easy to ride and handle....neck reins, listens and responds to voice commands, does what she is asked when she is asked and stands quietly until then! She has been hauled and competed on A LOT the past 4 years to everything from PLAYDAYS to weekend long Trail Rides. THERE IS NOTHING YOUR LITTLE ONE CAN'T DO OFF OF THIS MARE and not much she hasn't already done! She LOVES people, especially KIDS and enjoys time spent with them .... not something you find in one easy. Happy willing KID HORSES with Experience are special and somewhat rare! The little boy we bought PAISLEY from won an all around buckle at the Cowboy Church Playday just a few months ago riding Paisley!!! She handles well enough to compete in any event and has been through the barrel and pole patterns! You can turn your child loose on her at Playdays or Trail Rides and know they are in good hands with this Babysitter! Best part is when all is said and done all it will cost you is feed and hay!! Don't miss out on this once in a lifetime find that will make all of your little ones horse related dreams come true.....SAFELY!!!! Asking price is $3500. We are somewhat negotiable. Plus to make things even easier this Christmas, we are offering LAYAWAY with the ability to make a down payment, pay her out, and pick her up any time before Christmas Morning. I will even be available for pick up as late/early as 5 in the morning Christmas morning! For information or to schedule a time to come take a look call Stacy at 903-717-1823. I am available any time!!
Shipping Notes
Shipping available at buyers expense! Call or email for shipping quote.
---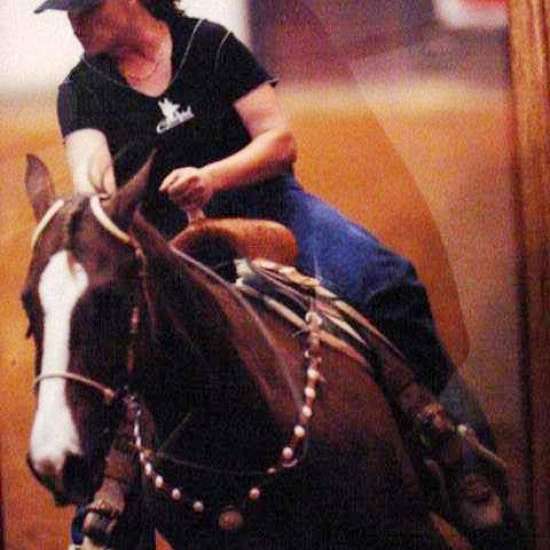 The Right Horse 4 U
I locate, buy, trade and sell a variety of Horses, Ponies, and Miniatures specializing in those that are Kid/Beginner SAFE and capable of making all of you or your little ones Horse Related Dreams Come True! I SELL HORSES "NOT" STORIES!!! I always have several to choose from. Call me anytime at 903-717-1823. Be sure and leave me a message with a number where you can be reached so I can call you back if I don't answer....... (read more) I WANT TO HELP YOU FIND EXACTLY WHAT YOU ARE LOOKING FOR!!! If I don't have the right horse 4 u, chances are I CAN FIND IT!! Located 2 1/2 hours East of Dallas off Interstate 30 in Omaha, Texas 75571 and available anytime!