Additional Comments
Belgian/Saddlebred cross
Gelding
10years old
Rides and Drives

Vince is a great horse for your personal pleasure. He absolutely loves attention and is a true "pet" of a horse. He has had a lot of driving experience and has been on numerous trail rides. He will ride out alone or with a group. He is a sweet horse that will walk right up to you in the pasture. He is safe any where you want to ride him and anywhere you want to trailer him.... (read more) He acts the same at home as he does anywhere that you take him. He is not spooky and takes all new things with ease. He really tries hard to please you and figure out what you are asking him to do. He will walk, trot, canter with ease. He has very comfortable gaits and is a joy to ride. He can be ridden in an english or western saddle. He direct reins and neck reins really well. You can clip, bath, and groom him with ease. He has great feet is is very good for the farrier. He is wearing shoes all around as we drive him on the road. He is safe in traffic and will go any where that you ask him to go through water, creeks, over any bridges and any terrain. If you feel you are the right home for him, then please feel free to give me a call.
---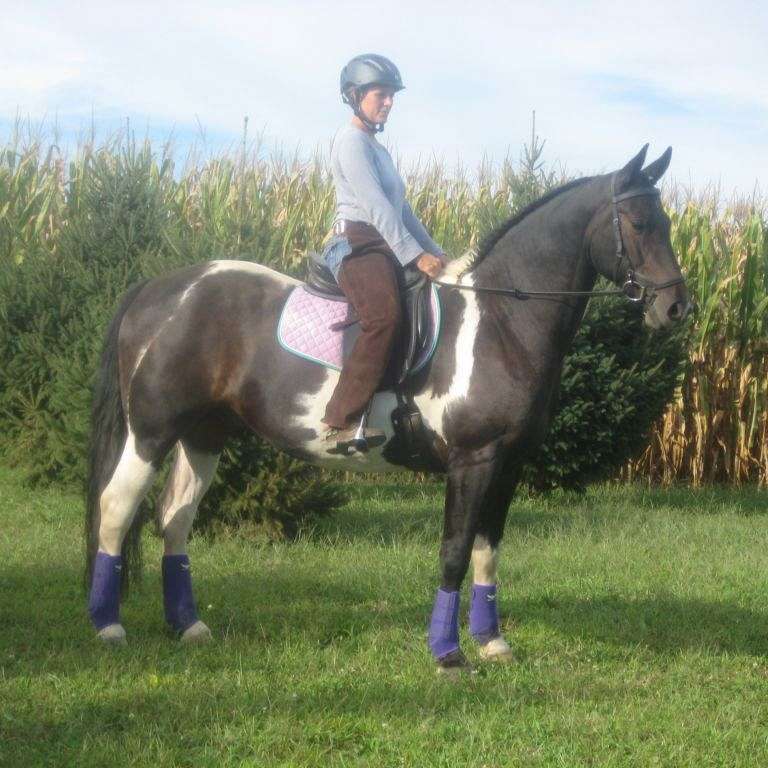 Whispering Haven Farm
We specialize in the sale of safe horses for multiple disciplines. We only take in horses on consignment that are not problem horses.