Additional Comments
"Kit" 2yo Mini Mare "Kat" 5yo Mini Mare Both 35"

FOR SALE as a Team $1500
FOR SALE Individually at $800/each

Kit Video: Watch Kit 2yr Old Mini Mare 35 Broke to Drive

Kat Video: Watch Kat 5yr old 35 Mini Mare Broke to Drive

"Kit" & "Kat" are a mother/daughter team of unregistered mini mares. The reason that they have separate single driving videos is that they do not fit into our team harness. These girls DO drive as a team.... (read more) Because we are not currently able to safely & securely hitch them together, we don't feel that we can fairly offer them as a team only. We rarely will split up a team but, in this case, we feel that it is only right to give the option of selling them single.

Both of these girls harness & hitch quietly. They are 100% traffic safe and sound. Neither of these mares are pokey in harness. Kit & Kat motor right along and are used to driving good distances. Be sure to watch their videos!

Both of these girls are very sweet to handle but Kit in particular is a major lovebug! While these girls don't match perfectly in markings (and Kat does have blue eyes while Kit's are brown) they look smashing together as a pair.

Come out and meet them! If we happen to be able to adjust our equipment safely to hitch them together, we will post a team driving video!
Shipping Notes
We can assist with transport arrangements
---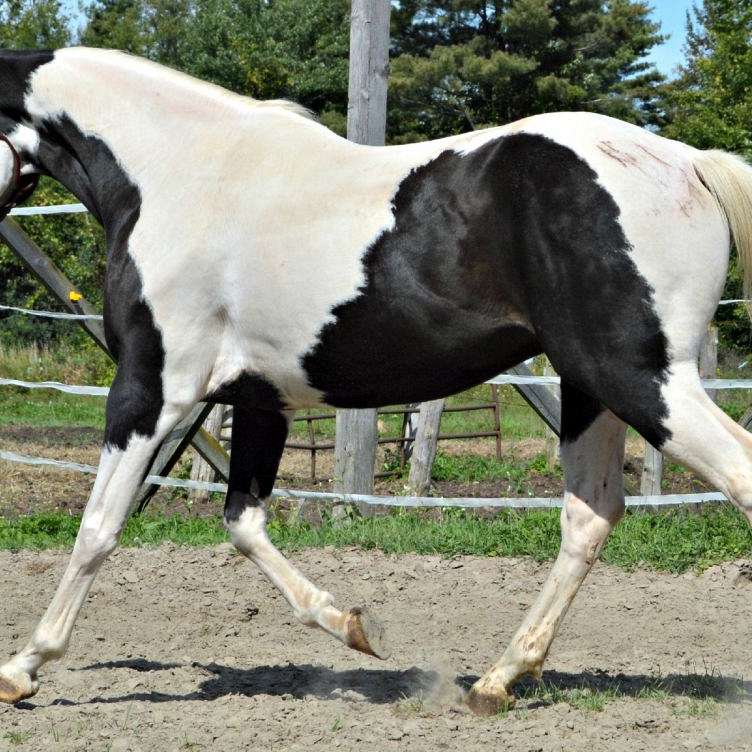 Red K Stable
Equine sales. Be sure to visit our website!