Additional Comments
Pedigree Link: http://www.allbreedpedigree.com/ler+docs+peppy+one

This very handsome guy stands just a hair under 15hh and he is BIG. Spike is a huge-bodied horse and he is just gorgeous. We rarely sell projects privately but this is a nice boy and he deserves a home and a job. He has hung out and been a pasture pet so he is literally a blank slate. This boy is bred to work and he would look awfully nice working a cow! His size makes him a great choice for the bigger rider.... (read more) (I'm really not kidding - you could put this horse in harness and really get some work done - what a beefcake!)

Spike is a friendly and tractable guy that leads well and is a good boy to handle. He found the burrs with that gorgeous mane and tail and he was a real trooper about having those removed! This big gelding comes from the well-known Linwood Ranch in Manitoba. Linwood babies can be found all over the country and we have many here in the North Country competing in a variety of events.

Spike is microchipped, has a fresh negative Coggins, and has been vaccinated and dewormed. He did get a scratch on his left eye (darned burrs) and the vet has examined it. His eye will heal just fine and he has been a very good sport about his eye ointment.

Come out and meet this handsome boy! If you're looking for a winter project, this boy could be it!
Shipping Notes
Delivery Available
---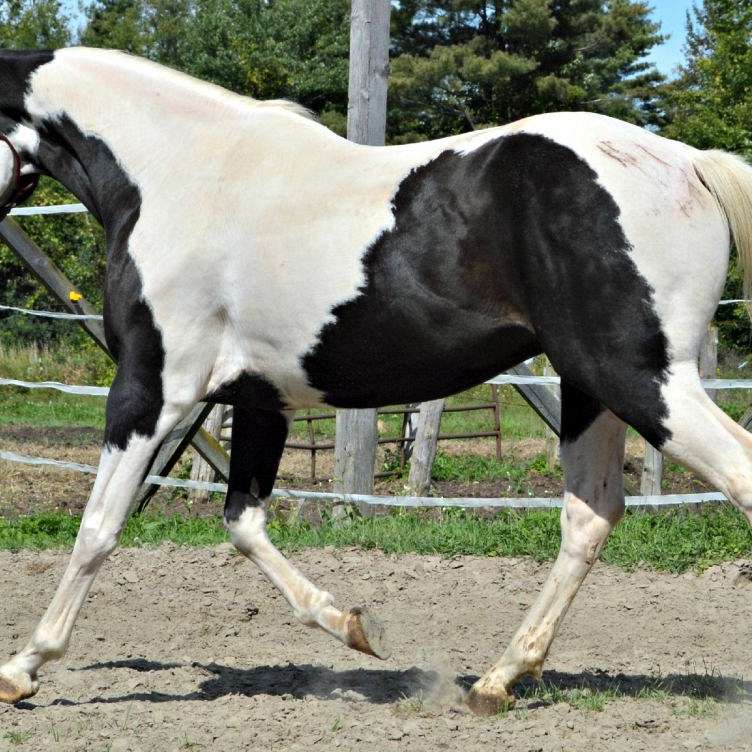 Red K Stable
Equine sales. Be sure to visit our website!