Additional Comments
Jett has been an upstate NY horse his whole life. We are listing him as "teenage" because his last few
years' worth of coggins put him at 18yrs old. However, his teeth, every which way we look at them, put
him at no more than 12. Aging a horse by his teeth is far from a perfect science but there usually isn't
quite that big a discrepancy! Anyway, this is a fun little guy and you sure can't beat the price! Don't let his
size deter you.... (read more) The shorter teenager or adult will be just fine on this Jett (see his photo page - for
reference, I am 5'1") This little grey gelding may not be fancy but he is honest under saddle. He goes
where you point him and moves right along. No buck and no spook. He isn't a huge lover of ring work and
cantering him in the ring takes a great amount of effort on his rider's part but it can be done. (He canters
off just fine out and about!) We think that Jett would be awfully cute under English tack. Jett is excellent
in the cross ties and he clips, sprays, and bathes like a trooper. He tacks up very nicely and is a "tack
and go" horse (though he does know how to work on the longeline). Jett can be pushy when you lead him so
you do need to remind him of where your space is and where his space is (he's smart and he knows....he
has just been able to push his way around) If you are looking for an inexpensive but fun and broke little
trail mount, come out and meet Jett! Be sure to visit our website for many more photos!
---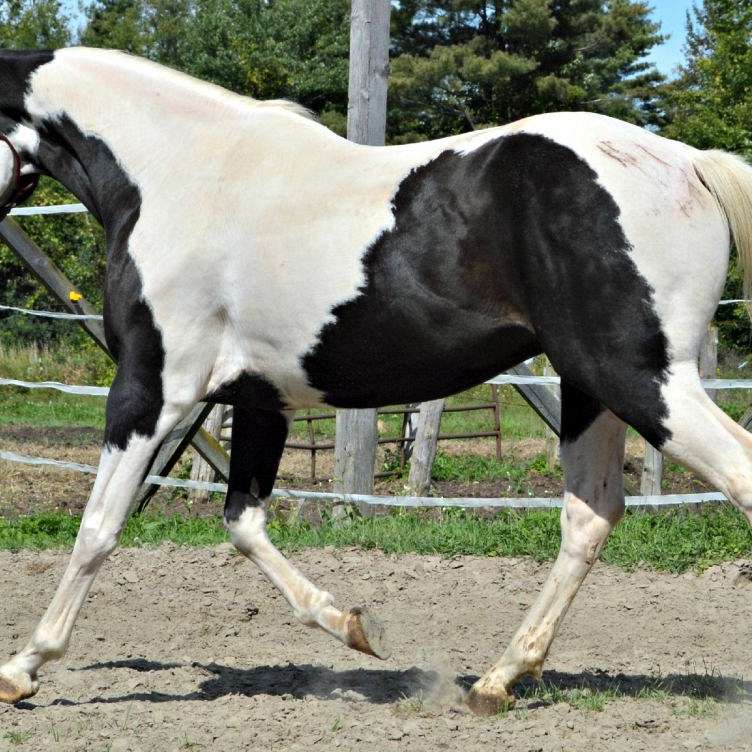 Red K Stable
Equine sales. Be sure to visit our website!