Additional Comments
Wow! That is the first word out of everyone's mouth when they first see Dyna and it is well deserved. This mare is simply spectacular whether she is standing in her stall or under saddle. There is literally nothing to not love. Dyna is a long 2 yr old and ready to show. She is a western pleasure horse deluxe now and she is only going to get better! Dyna is spur broke and rides in a bosal or a snaffle. For good measure, even though she is a junior horse, this mare does neckrein as well.... (read more) She is easy to ride, very quiet, and exceptionally sensible. You can shut her down on the rail if you wish but this mare is gorgeous when allowed to move out straight and true. Either way, she is s...l...o...w!

On the ground, Dyna is every bit as awesome as she is under saddle. She is a very people-friendly horse that is super easy to work with. She is excellent in her stall with no vices of any kind. Dyna ties, cross ties, longes, clips, bathes, sprays, trailers, and stands great for the farrier.

Finally, this mare is simply drop dead gorgeous. There isn't a white hair on her and they do not come more correctly conformed. She is stunning from every angle. We do not keep personal horses here but this one can stay and it won't hurt our feelings one bit. Until she is sold, you will find Bridget riding her every chance she gets!

Dyna's disposition and user-friendliness makes her a great choice for the amateur or youth exhibitor. This is not a high maintenance horse that requires the constant supervision of a trainer. Trainers, this mare is an asset to any barn so check her out for your clients! Be sure to visit our website for MANY more photos!
---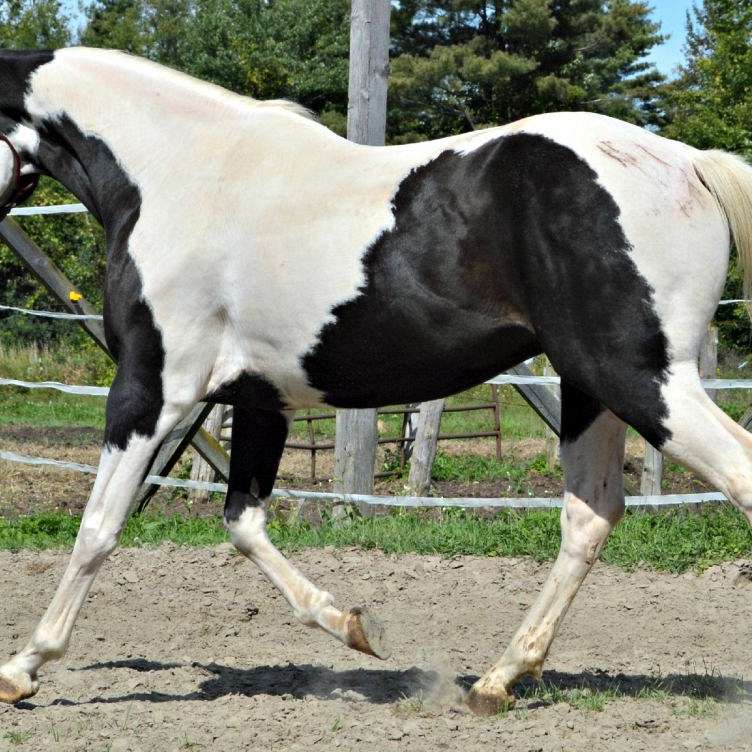 Red K Stable
Equine sales. Be sure to visit our website!