Additional Comments
Pedigree Link: http://www.allbreedpedigree.com/her+majesty+cognac

Video Link 9/28: Watch Her Majesty Cognac 1996 Morab Mare

Video from July 2013: Watch Her Majesty Cognac 1996 Registered Morab Mare

FOR SALE $800

"Ruby" is a very fun little mare to ride. She does neckrein but we think that this little mare is meant to wear English tack. She is a great partner for trail riding and has most recently spent the summer doing jumping lessons.... (read more) Ruby is very solid walk/trot/canter and easy to ride and get along with. This mare is sound and sane with no vices. She clips, sprays, bathes, longes, trailers, and is just generally a good girl all the way around. She is best suited to an advanced beginner rider or better. She is a little more forward and responsive than a true beginner should be riding.

This mare has spent her lifetime trail riding and doing 4H events. Jumping is fairly new to her and she does a very nice job. Her feet (barefoot) and legs are clean and she really seems to enjoy it.

A note about her September video. I (Bridget) do not jump.....at all......ever. Ruby is kind and forgiving and I felt that I could safely navigate her over a small rail to show that. Ruby should get extra points for taking good care of me!
---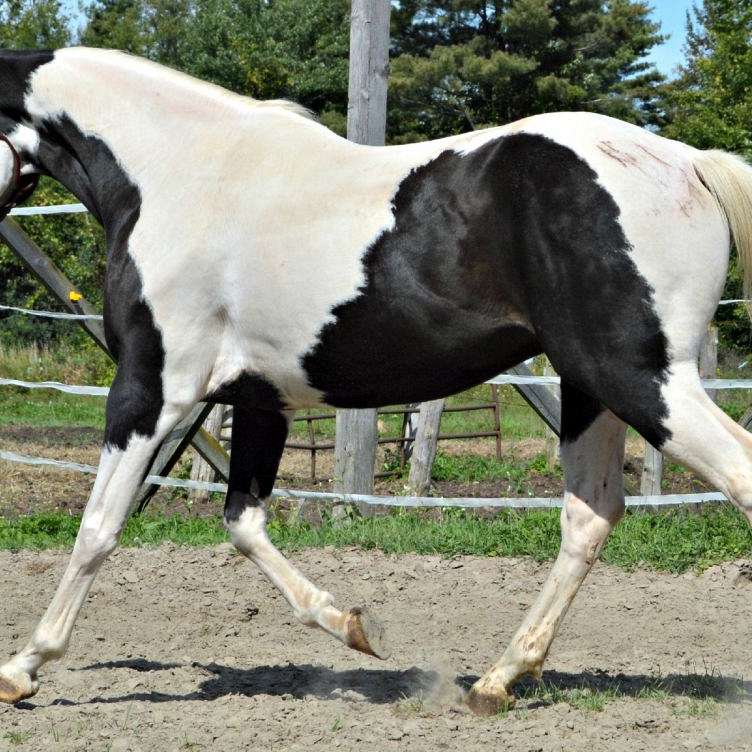 Red K Stable
Equine sales. Be sure to visit our website!