Additional Comments
Video: Watch Triscuit Adorable Plucky Mini Gelding Rides & Drives

We are confident that Triscuit has never ever missed a meal! He is 37" tall and just about as wide!
(Yes, we have him on a diet much to his dismay!) Triscuit was a pony wheel mount and is safe, safe,
safe for little ones. He has no ambition of any kind and will hang out for mauling by children for as long
as necessary. He is a very kind boy. Triscuit is broke to ride and is a great starter mount for the little
ones.... (read more) He is a superb little leadline steed and the children with a little more experience can safely ride
by themselves without fear of him "taking off" (unless someone has food of some sort - then he might
be inclined to trot towards the food source!) In harness, Triscuit is no ball of fire either. If clipping
along with the wind in your hair is what you enjoy, Triscuit is not the guy for you! However, if you like to
amble along slowly, the two of you will get along famously.
He is traffic safe, dog safe, mailbox safe, and QUIET!

This mini is a great family boy and, if he is slimmed down a bit, he might just make quite the little 4H
partner! Be sure to visit our website for many more photos!
Shipping Notes
Delivery available
---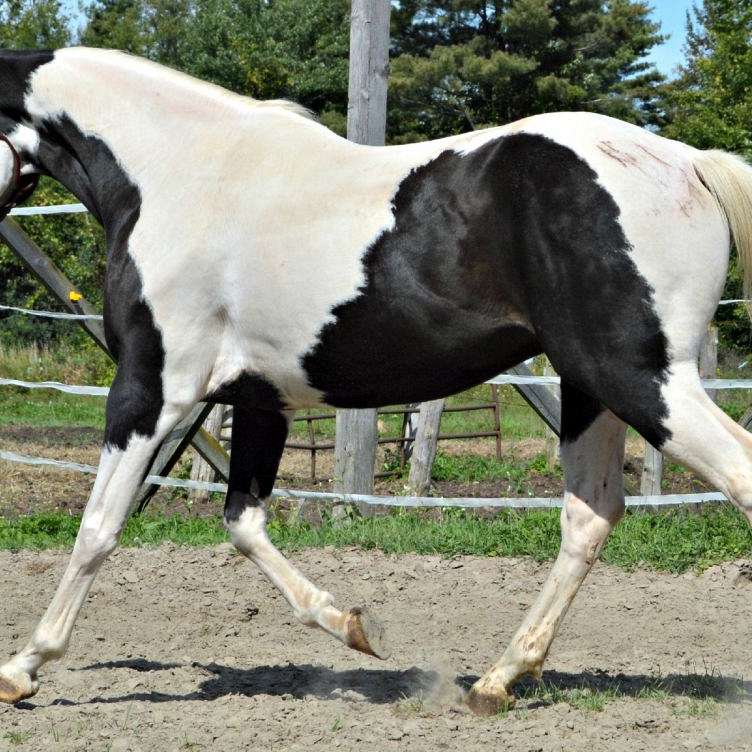 Red K Stable
Equine sales. Be sure to visit our website!