Additional Comments
I have made the tough decision to sell one of my personal trail horses. Cody is a gorgeous blue roan 7 year old gelding who has seen it all. He is sweet at the barn and in the pasture and is good in a herd setting. He is NOT spooky and has never bucked or acted stupid in any way with me. Whether you go 1 week or 6 weeks without riding him, put a saddle on him, tell him to park out, get on and go. He has been everywhere from Shawnee, IL to Eminence, MO to Seven Springs, AL.... (read more) He pickets or stalls just fine and will go all day. This horse has a ton of heart. I carried him to Shawnee in June and he was ridden every day but one (rain) for 9 days. Other horses were dropping like flies and this boy was ready to go every day. He knows what his job is and loves it! He is a big stout boy that will cross anything, go thru anything or over any kind of terrain and I have always felt safe on him. He is an awesome trail horse. He is NOT for a beginner though as he does have a lot of GO and not that he would do anything, but might scare an inexperienced rider. If you know how to ride, he is a LOT of fun. He is very flashy and has a gorgeous head set and way of going. Cody has a VERY soft mouth and does not need much bit or shank and needs a rider with a soft hand. He does not respond well to heavy handed riding. He has a good slow gait and if you ride him often his gait gets faster. He is on a plain heeled keg shoe, but I have had him on a 3/8 x 3/4 in the past and he is great. Cody will also lope and canter. If I had to say anything negative about Cody, it would be that you have to twitch him to trim his ears. He does not kick, bite or have any other bad habits. I've owned him since he was less than a year old. He learns quickly and enjoys any attention you give him. I have a ton of pictures and his papers in hand. Picture was taken at Seven Springs AL ride in March before he started shedding.
---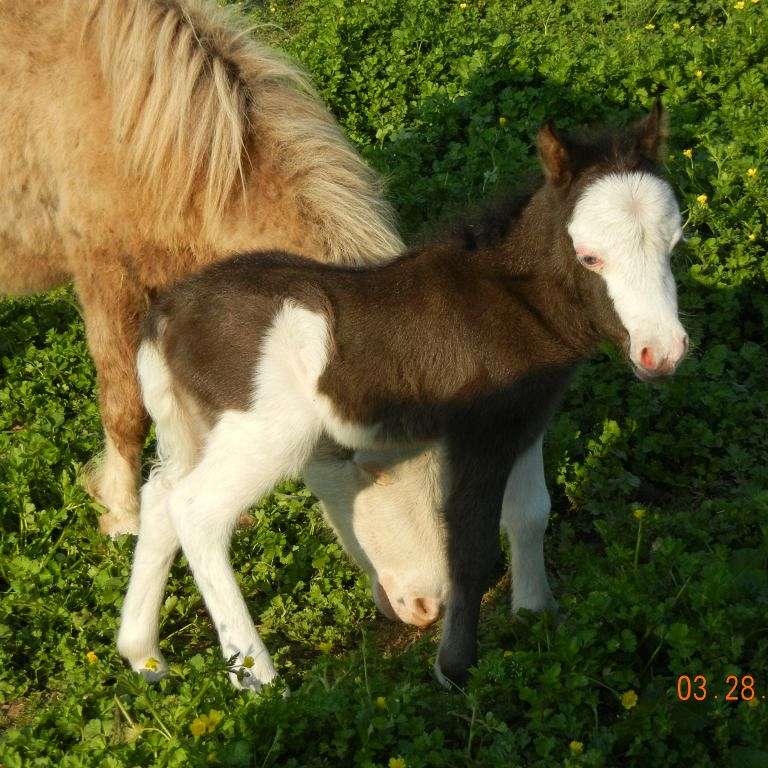 Chances Are Minis and Walking Horses
We raise colorful overo minis and grey and blue roan Tennessee Walkers. All registered, quality horses.