Additional Comments
DOB: 2007

GENDER: Mare

BREED: Quarter Horse

HEIGHT: 15.2hh

COLOR: Sorrel

Lucky One is a gorgeous well broke mare that would be suitable for all ages. She is great with her feet, ties, clips and baths well! Lucky One is easy to tack, good with water and bridges, and has been ridden around traffic. She has seen many miles and handles anything like a pro! Lucky One gets along well with other horses and animals.... (read more) She started out as a cutting prospect and is now a well rounded ranch horse. Lucky One has been used in ranch roping clinics as a student mount, and is as steady as they come!

What a great mare for anyone looking for a trustworthy mount!

Pedigree Includes:

Freckles Playboy; AQHA Show P-25, NCHA Earnings of $59,975.59, NCHA COA Bronze/Silver and Hall Of Fame in 2013.

Docs Haida; 1980 Open AQHA Champion, 1979 Open Superior Cutting,
1979 Youth World Champion Western Pleasure, 1979 Youth World Show Cutting 3rd Place, 1978 Youth World Champion Cutting, 1977 Youth World Champion Cutting, 1976 Youth World Champion Cutting, 1974 Open NCHA Finals NON-PRO 2nd Place, 1974 Open Performance ROM.

Docz High Noon; ROM Performance Offspring, NRHA Money-earners
NCHA Money-earners, Performance Point Earners.

King Leo Bar; AQHA Race SI-95/AAA/ROM, AQHA Show H-27/P-28.5
AQHA Champion, Sire Of: * 177 Foals * 9 AQHA Champions * 2405 AQHA Points * $11,000 In Race Earnings. * Grandsire Of Such foals as GAYLA QUINCY DAN (Superior Western Pleasure) DAN DEE DARYL (AQHA Champion) TIARA BAR (Superiors in Western Pleasure, Hunter Under Saddle, Trail) * KING LEO BAR was the 1st Canadian owned horse to become a AAA AQHA Champion. Its an understatement to say King Leo Bar Daughters were great producers. 89 Mares produced 758 foals, 163 were Performers. On the track King Leo Bar Daughters Foals earned over $30,000 and 14 ROMS while breaking 7 track records. In the cutting pen is where these foals had their greatest success. 41 foals earned an astonishing $473,573.98 in earnings, such foals as FREDDYS LITTLE HANK $98,078.00, MONKEYS FORMULA $162,125.00.

Leo Bar; AQHA Race SI-95 AAA, ROM Race 8-2-3-0 $2,071, 50% NFQHA

Chevron Beaver; AQHA Show H-16/P-27, ROM Halter, ROM Prformance
Superior erformance, AQHA CHAMPION, Sired 72 foals, 1970-1980.

$4000.00 OBO

(Located in Grande Prairie AB, Canada)

Please note this horse is listed on a consignment basis, and all information is provided solely by the owner(s) of the horse. sellmyhorses.com will not be held responsible for any false or misleading information pertaining to any and all consignment horses. Prospective buyers should verify all information with the horse owner prior to purchasing the equine.

Shipping Notes
We can help arrange transportation
---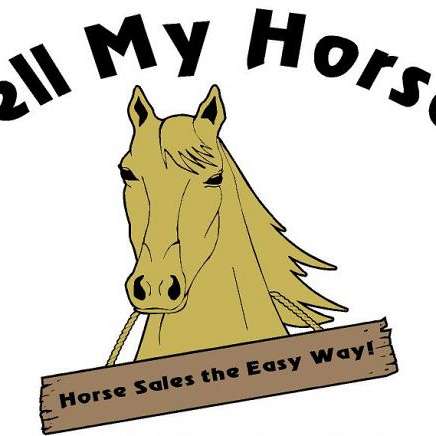 Sell My Horses
Our Horse Brokers assess the needs of both the buyers and sellers to match horses with appropriate owners. Our Horse Brokers provide a number of services to both those with horses for sale, and those looking to buy a horse.