Additional Comments
Drive in style! Barbie will get you noticed and sure sticks out in a sea of bay driving ponies! This little
girl is fancy and she knows it! Barbie has been used as a road pony for some time but we think this little
mare deserves some time in the show pen. She is a cute mover (currently barefoot) and, if shod
correctly, should step a bit more than she currently does. She is traffic safe and, while accustomed to
driving on a paved surface, she does beautifully driving "off road" as well.... (read more)
Barbie harnesses up very nicely and has worked for a living. It is time for her to drive at a more
leisurely & enjoyable pace! We have been driving her in our ring to work on the finer points that road
driving does not necessarily offer and she is picking things up very quickly.
Be sure to watch her video to see her both roadside and in the ring!

Be sure to visit our website for more photos!

If you are looking for a driving pony that will get you noticed, check this little mare out! She is an easy
keeper and is a very nice girl to work around in her stall.
PLEASE NOTE that Barbie does have a recent eye injury that is resolving. We are fairly confident that
it will heal with no permanent damage but it is present at this time. As you can see from her video, it
isn't posing any issues for her.
Watch Barbie Palomino Driving Pony FOR Sale
Shipping Notes
Transport can Always Be Arranged!
---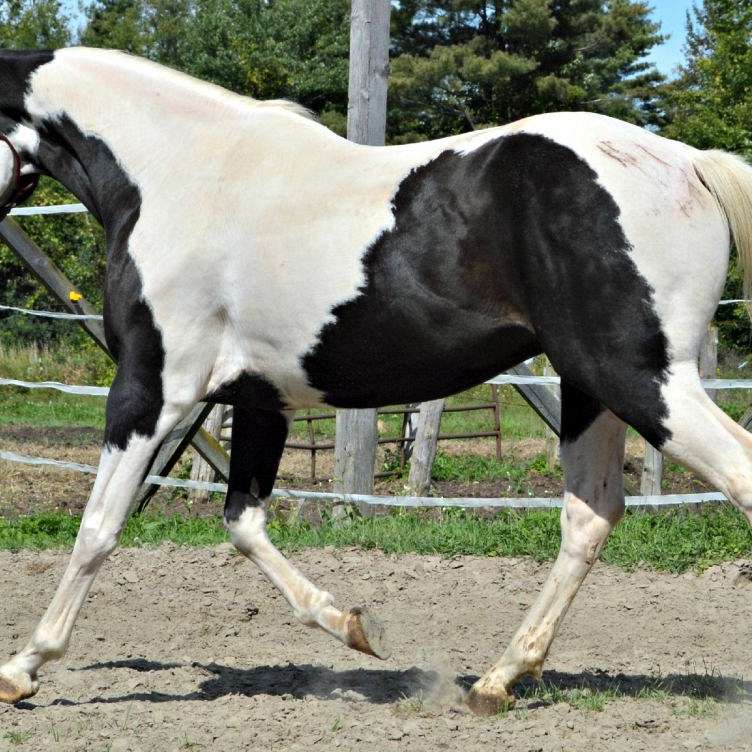 Red K Stable
Equine sales. Be sure to visit our website!