Additional Comments
Buzz is an absolutely adorable boy that needs to be USED! He is way too nice to be a pasture pet
which is what he has been doing most recently. This guy is a GORGEOUS little mover. When we hitched
him and moved him out, we were so pleased! Buzz can TROT like the big horses and he has a great
reach. We think he has some CDE potential as he is not only a pretty mover, he is quite bold as well.
We sent him up and down the hills today and had him cantering a bit.... (read more) He has a nice little handle! Buzz
is also entirely traffic safe.

As an added bonus, Buzz does also accept a saddle and rider. He goes around the pen just fine for
4yr old Trevor, even on a windy wet day in muddy conditions. He would make an awfully cute leadline
mount!

This is a fancy little guy who could enjoy a few different careers. His black coat is currently sun
bleached - imagine how handsome he will be if he is kept out of the sun next year! Be sure to visit our website for many more photos.
Watch Buzz Class B Sized Gelding Driving Video
Shipping Notes
Delivery is available
---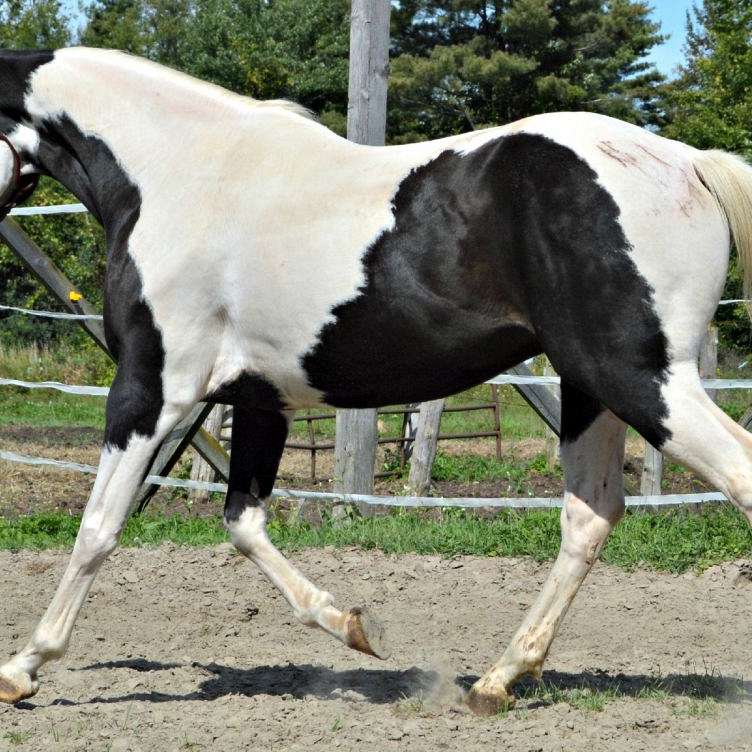 Red K Stable
Equine sales. Be sure to visit our website!