Additional Comments
Winchester is a far cry from being one of our fancier horses but he is a cutie in his own right and he is
very very kind. We have known him since he was just a 2 year old and his disposition is superb. If you
are looking for a tried and true trail mount, Winchester is your guy. His previous owner used him to ride
in to camp where he would stay for a few days. This guy is used to all of the things that come with
mountain trails and he isn't phased by any of it.... (read more) Winchester hasn't done much but hang out in the
pasture for the past year or so. When we got him home, he saddled up and rode off like he has done it
every day. There are no tricks to this horse. He is just a good honest gelding.

Winchester is a very smooth ride which makes for an enjoyable day on the trail. He has a nice big stride
and covers good ground at a walk. His trot is very comfortable to sit as well. He isn't a great loper (at
least not in the ring) but he will kick it into 3rd gear if you're out on the straight away and you ask. He
does neckrein.

If you are looking for an affordable gelding that is safe, sane, and sound, come out and meet
Winchester. He is very charming in person! Please see our website for many more photos!!!
Watch Winchester Big Leggy Trail Gelding
Shipping Notes
Delivery is available
---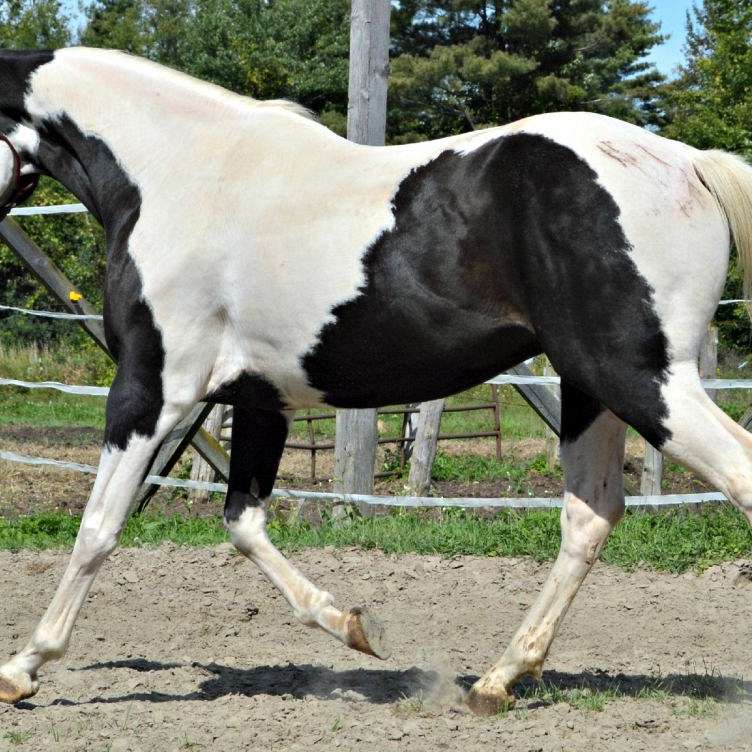 Red K Stable
Equine sales. Be sure to visit our website!