Additional Comments
This may be the cutest mini we have ever had here. If she isn't THE cutest, she is pretty darned close! She is a little on the porky side (no, she is definitely NOT bred....just a chunk) but that's really the only thing that we can fault her on. Lulu has the sweetest little head a person could ask for!

While she is only a tiny 28" tall, what she lacks in size, she makes up for in personality. Lulu is quite the little character and is pretty much fearless.... (read more) She takes no guff from the big horses and easily beats all of the others to the gate if she suspects that a treat is in hand!

This little mare was made to be a 4H mini. She is safe for children to handle and she does both drive and ride. In harness, this little girl trucks right along and handles rougher terrain and an adult in the cart as nicely as some of the bigger minis. She is traffic safe, easy to harness, and easy to hitch. PLEASE NOTE when watching her video that our smallest class A harness bridle is still a bit too big. You will see her mouth the bit quite a bit and that is because it really is hanging lower in her mouth than it should be.

Lulu also rides and she is as cute as can be in her little saddle. Watch her video to see Trevor taking her for a spin in the ring!

Lulu really is a great little mini for the whole family to enjoy. The adults and older children can drive her as well as show her in hand (she will pop over a little jump!) while the tinier members can enjoy a safe leadline mount. Please come out and meet her! Her photos don't even begin to capture all of her cuteness!
Watch Lulu Super Cute Mini Mare! Drives & Rides
Shipping Notes
Delivery available
---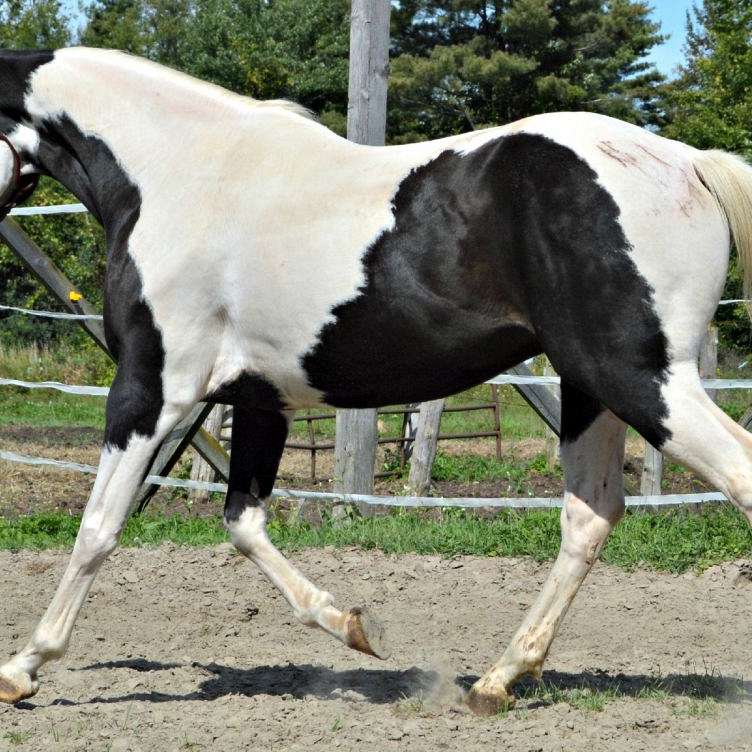 Red K Stable
Equine sales. Be sure to visit our website!