Additional Comments
Fast Royal Flash aka Flower is a 9 yr old AQHA mare. She is 15 hands tall. She loads easily, bathes, clips, and stands tied. Flower knows the barrels just needs to be hauled and seasoned.She works off of leg pressure, lopes and stops easily. She gets a long great with other horses. Flower would also make a great youth horse. She was rode by a 12 year old before I got her. I'm selling her because I want a bigger horse. She has been rode down the road and did great(4 wheelers don't even bother her) Will start hauling her next week.... (read more) Price will go up as she gets hauled. Walks in the arena and walks right back out. Super calm and easy mare. Would make a great rope horse. I could go on and on about how awesome this mare is. If she was taller she definitely would NOT be for sale!

**Update: Hauled her to Circle L for a jackpot on 8-15-13. She stood at the trailer like an old pro with kids running around her and even had a 2 yr old sit on her. Took her indoors and she stood by the gate with horses running past her, bumping into her, and dirt flying around her and barely flinched. After the barrel race we rode her around in the arena while people ran barrels and loped past her and she just walked with her head down. I trotted and loped the barrels on her then took her out the gate and she walked right back in with her head down. I have got to say I really like this mare and am really considering not selling her. She is a super nice mare!

I am asking $3,500 obo or willing to trade for mare or gelding 15.3-16.2 hands and at least started on barrels. Small problems like gate issues is ok but none that buck, kick, or rear. Willing to trade plus some cash. Text or call me and let me know what you have.
Watch 9 yr old Barrel Mare: For Sale or Trade_gdata_player
Watch Fast Royal Flash aka Flower_gdata_player
Watch Fast Royal Flash aka Flower
Call or text 918-639-3819.
---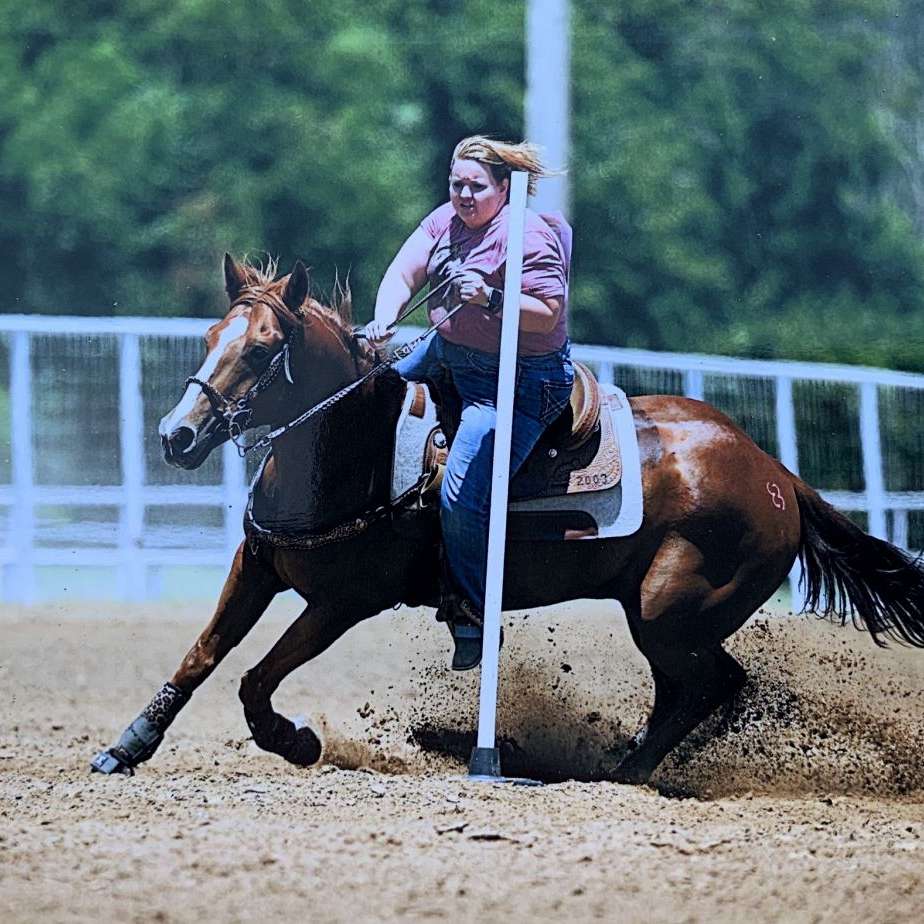 Br Barrel Horses
Specializing in barrel/pole horse starting, seasoning to finishing, off the track training, and consignment selling. We do offer lessons but at this time you must provide your own horse. Give Brandi Reicheneker a call at 918-936-6542 and see what I can do for you.