Additional Comments
If you have a kid that sits a horse good, has some riding experience and wants to WIN, then PIGGEN STRING BOW could be THE RIGHT HORSE 4 U!!!! This 6 year old PALOMINO Gelding stands 13.1 hands and has more "want to" than any horse out there and is as capable as they come!!! He was started RIGHT by a man who knows what he's doing especially when it comes to a horse destined to have "kids" in his future which the majority of under 14 hands horses will!... (read more) Excellent GROUND MANNERS were demanded out of him from day one. All it takes is for him to lay eyes on you to catch him and I believe if there was anyway possible, he would saddle himself!! HE WANTS A JOB and making a WINNER out of some lucky kid should fit him perfectly. Spent the last couple of years on Trail Rides that included riding down the side of a busy highway, going through thickly wooded areas on all types of terrain, over and through water and has even done some light Ranch Work (moving cattle, checking fences, etc.). He handles great! Neck reins, will move off leg pressure, listens and responds to voice commands, very collected smooth mover and really uses his rear end. SUPER STOPS, BACK UP, ROLL BACKS! NO BUCK AND NO BAD HABITS! There is nothing your child wouldn't be able to do off BOW! He is ready to learn and has what it takes to be competitive in any and all events, judged or speed events! Nice headset and too die for lope with that eye catching PALOMINO color and "big horse" build! He is 100% sound with no past or present health or soundness issues, sells with brand new current coggins papers, and is up to date on wormings. Stands for farrier and picks up all four feet with no problem, bathes, clips, loads, hauls, and stands tied. Perfect Calf Roping, Barrel Racing/Pole Bending or even Pleasure or English Horse Prospect. He is eligible for registration with the American Quarter Pony Association and possibly the Palomino Association. Information/Application to register will be provided to buyers. We are asking $4500. Price is somewhat negotiable so feel free to make me an offer. For information or to schedule a time to come try him out call Stacy at 903-204-0767 or 903-667-4791. Located in Omaha TX 75571 and available anytime!
Watch Piggenstringbowvideo 010
Shipping Notes
Shipping available at buyers expense! Call or email for shipping quote!
---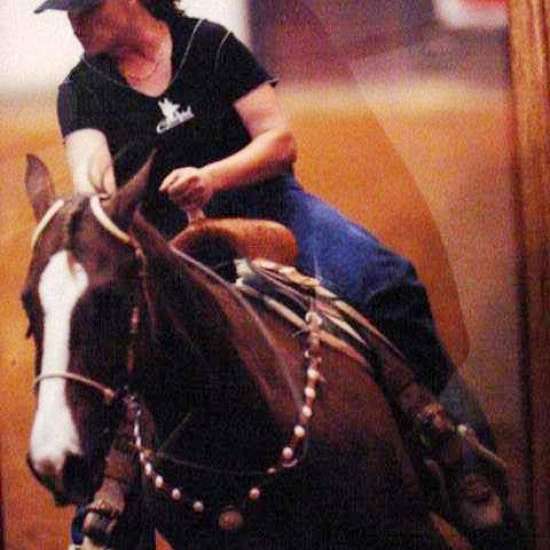 The Right Horse 4 U
I locate, buy, trade and sell a variety of Horses, Ponies, and Miniatures specializing in those that are Kid/Beginner SAFE and capable of making all of you or your little ones Horse Related Dreams Come True! I SELL HORSES "NOT" STORIES!!! I always have several to choose from. Call me anytime at 903-717-1823. Be sure and leave me a message with a number where you can be reached so I can call you back if I don't answer....... (read more) I WANT TO HELP YOU FIND EXACTLY WHAT YOU ARE LOOKING FOR!!! If I don't have the right horse 4 u, chances are I CAN FIND IT!! Located 2 1/2 hours East of Dallas off Interstate 30 in Omaha, Texas 75571 and available anytime!