Additional Comments
Morgan / Percheron cross
Mare that stands 16.0 hands

Mia is a one-of-a-kind horse that is a great all around horse for any rider. She is very safe and is not spooky at all. Mia is an absolute wonderful horse that is the SAME EVERY TIME you ride her. She has such a willing and pleasing attitude. We have taken her to new places and she acts the same as she does at home. She will try what ever you ask of her and she is NOT marish at all no matter if she is in season or not.... (read more) She has had a lot of ground training and responds to you very well. You can ride or drive her and she is trained to drive single or double. She rides well in the ring or out on the trail. You can ride her on the trail alone or with a group and she will ride through anything that you ask her to ride through. She has a heart of gold and wants nothing more then to please. She will come running when you call her in from the pasture and she just loves attention. She loves apples and carrots. She is an extremely fun horse to ride and will walk trot, canter with ease. She also jumps and can do 2'3" right now and can and will do lead changes, she is a very balanced horse. You can bath, and do her feet with ease. She is a great horse that has a lot of potential to do a lot of things. She would be great in the fox hunting field as she is brave to any jump that you put in front of her. If you feel you are the right person for her, then please feel free to give me a call. This video was taken when she was trailered to a new place to get a good video of her jumping a coarse. She never looked at anything there even though it was all new to her. She is a GREAT HORSE, not a thing wrong with her at all. 100% all the way all the time.
---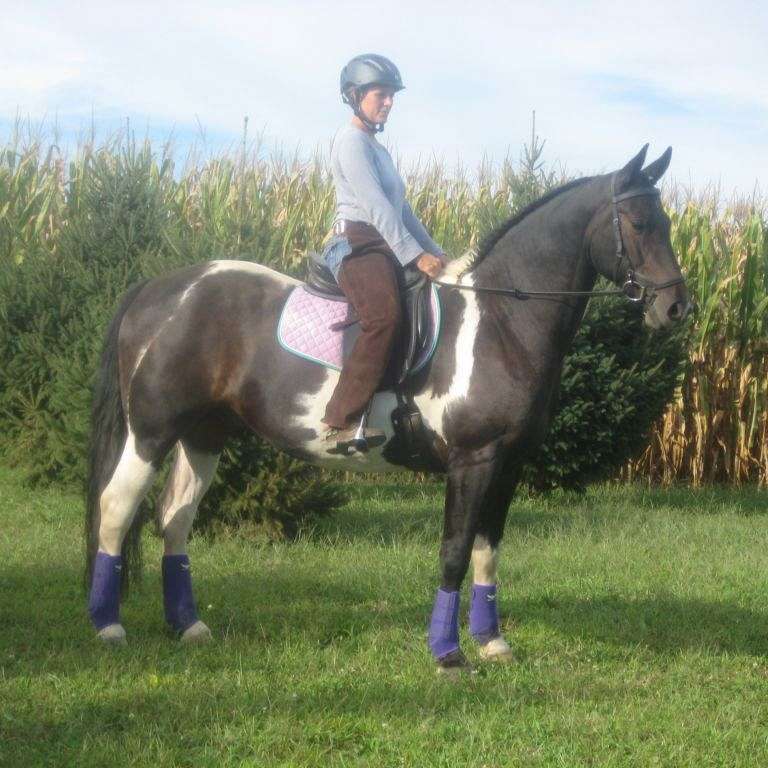 Whispering Haven Farm
We specialize in the sale of safe horses for multiple disciplines. We only take in horses on consignment that are not problem horses.