Additional Comments
What's not to like about this guy? Nugget is not just another pretty face. This boy has a superb
disposition and is just a pleasure to have in the barn. Nugget is a very friendly guy who gets along with
pretty much anyone be it other horses or people. You can catch him anywhere, anytime. His ground
manners are superb. He stands like a rock in the cross ties, tacks up quietly, and sprays like a champion
(which comes in handy here in the middle of fly season......... (read more) lots of reapplication of spray!) He does work
on the longeline but he does not require longeing before riding - just tack up and go.

Under saddle, Nugget is an outstanding trail mount. He hacks out alone without objection, is traffic safe,
and is solid/sensible in new surroundings. As a trail horse alone, Nugget is a great choice but the more
we ride him, the more we think that he could sure expand his resume with the right rider. As a palomino
Quarter Horse, we automatically typecast this boy as a western horse. Nugget surprised us all when he
showed us that he indeed can TROT and trot out big! This yellow horse would look smashing under English
tack! All week we have been schooling him on the rail and he shows so much potential. Nugget carries
himself beautifully, works off of your leg, and has big stop. He could show walk/trot tomorrow and do so
very respectably. At this time, he is a crop/spur ride to canter in the ring (see video). We are pretty
sure that he hasn't done much ring work but he is taking to it very nicely. He looks more at home on the
rail each day!

Come out and meet Nugget in person. None of our photos do him justice! Safe, sane, sound, no vices! Be sure to visit our website for many more photos!
Watch Nugget Gorgeous Trail Gelding & More!
Shipping Notes
Transportation can always be arranged!
---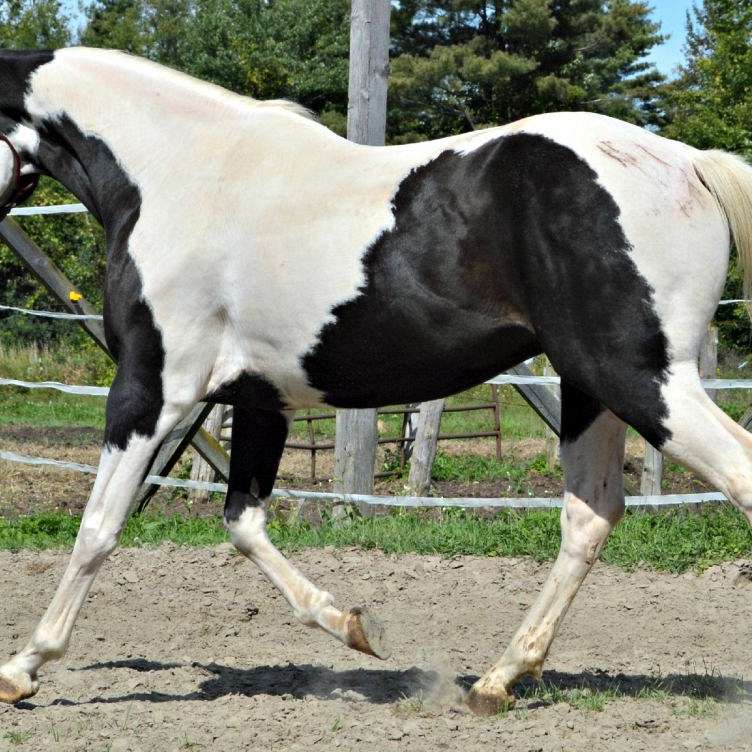 Red K Stable
Equine sales. Be sure to visit our website!