Additional Comments
This is an absolutely beautiful little mare with a really nice handle. She's had some time off for foal
raising duty but she hasn't forgotten a thing! Ashley is one broke girl. She is rock solid walk, jog, lope,
whoa and has an EXCELLENT back up. She rides with a true one handed neckrein and is sensible and
sane.

Ashley could fill a number of roles. She will make a wonderful trail horse as she just goes where you
point her and does not get "looky.... (read more) " With her solid handle, she might also work well for the rider who
enjoys cowboy challenges and possibly even some weekend ranch sorting. We don't know if she has been
on cows but we'd bet she would figure it out if she hasn't!

This mare will work for just about anybody who enjoys a well-broke horse. She'll give you what you ask
of her. If her rider is timid and just wants to walk and maybe jog a little, not a problem. If her rider
asks for a little more, Ashley is right there.

This mare is sound and sane with no vices. She does make grouchy faces when you saddle her in the
cross ties but we just ignore her and carry on. It is just for show. She doesn't move a foot - she just
looks like a grump. Please take the time to watch her video. That was her first ride here in brutal heat
& humidity with giant horse flies on the attack....she is a very good girl!!!
Watch Ashley Red Dun Tobiano Mare
Shipping Notes
Transport arrangements can be made at Buyer's expense
---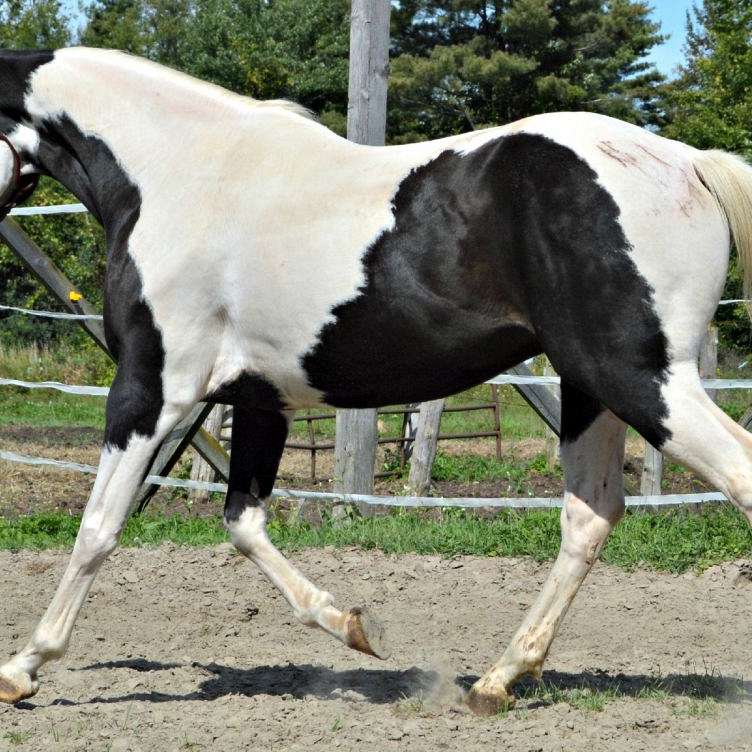 Red K Stable
Equine sales. Be sure to visit our website!