Additional Comments
Meet our last but certainly not least multi-talented mini!!! Sabrina is yet another great choice for the
family with children who range in age and size and wish to ride and drive. This adorable little black
mare is perhaps our very best rider of all and a child who is small enough and capable of riding w/t/c
can actually get this girl into all three gaits! If you've never seen a mini cantering with a pint-sized
rider on board, you just don't know what you are missing - so cute!... (read more) Our little mini wrangler, Trevor,
is just starting to trot and Sabrina takes great care of him. We have had other minis in the past that
would canter off with their rider but those minis have frequently been a little too much mini for the
beginner. That is not the case with Sabrina. She is very tolerant and random bumping from her rider
will not trigger a speedy takeoff!

Sabrina is also very well started in harness. This mare harnesses, hitches, and drives quietly. Traffic
does not bother her in the least. While not a finished driving mini, she is solid at a walk and a trot
and is starting to back as well. Once again, her demeanor and current level of training make her a
great choice for the 4Her looking for a fun and safe driving project to polish up and show.

Sabrina is safe and sound with no vices.
She is an adorable little mare that would make any child very happy!
Watch Sabrina 5yr old Mini Mare Rides & Drives
Shipping Notes
Transport can always be arranged
---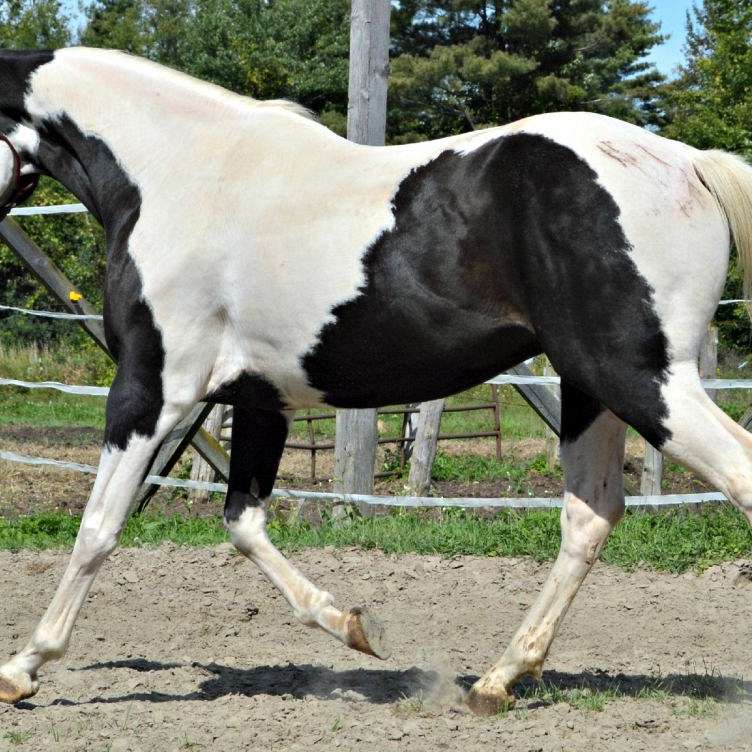 Red K Stable
Equine sales. Be sure to visit our website!