Additional Comments
First of all, this little creature, standing at just 28 inches tall, is just too cute for words. She really
must be seen in person - hilarious! Secondly, and most importantly, this little mare was born to belong
to a child. She is an absolute saint and it is very easy to forget that she is just a young 4 years old.
Anna is ENDLESSLY patient and is not phased by anything. This winning combination makes her our top
pick for a child's mini.... (read more)

Anna's ground manners are superb. While she certainly makes a lovely leadline mount, this mini truly
does ride. Watch her videos - they speak volumes about this little mare. Trevor (Anna's rider) is
going to be 4 years old himself this August. He can climb on and off of Anna by himself (from either
side) and ride her independently. We are quite confident that he will be riding her daily until she is
sold!

Anna does also drive but we think she is a better rider. She does her best with those little legs when
she is in the cart but the reality is that she is a very little mare and she really needs to dig to haul a
cart and adult on uneven terrain. Nonetheless, she gives it a great effort.

There is just nothing we don't like about Anna! Sound, sane, no vices, friendly, and adorable!!!
Watch Anna 4yo Grade Mini Mare 28 Tall
Shipping Notes
Transport can always be arranged!
---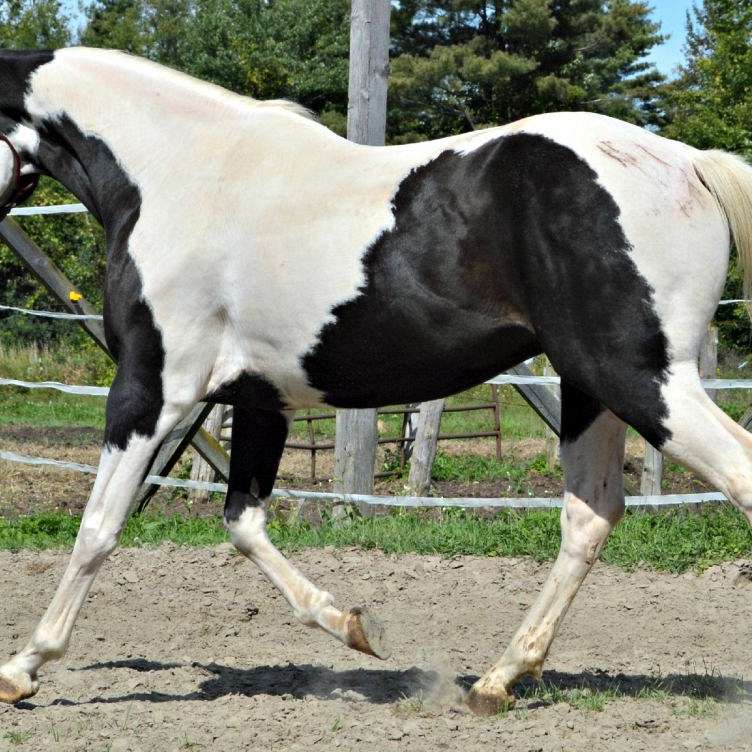 Red K Stable
Equine sales. Be sure to visit our website!