Additional Comments
FOR SALE: Co Chief
Located: Benton, MO
18 year old, 15 hands tall, Horse/John Mule, Paint Color, Quarter Style, walks out real nice, will do ANYTHING you want, this mule is summed up by "been there, accomplished that"!, very friendly and very easy to catch.
FOR SALE: $2,300
If you would like to know more or would like to make an offer call Brock Milam 573-979-1120 or go to our Milam Mules facebook page for more information.

---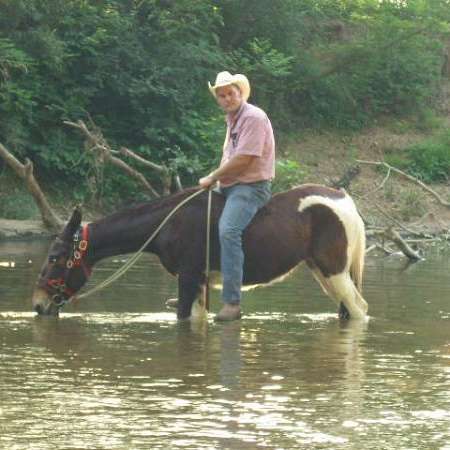 Milam Mules At Ambro Mule Ranch
Milam Mules is a full service Mule and Horse Ranch specifying in breeding, boarding and selling mules. Find us also in Facebook at Milam Mules.