Additional Comments
October 26, 2013: Money will be gelded before the end of the year; if you are interested in him as a colt, contact us soon! "Money" has it all - looks, gait, pedigree, and he carries a cream gene and a tobiano gene. His sire is The First Aurora GGF a winner in the SSHBEA and his dam is a daughter of The Stonecutter and out of a Prides Generator mare. You won't find a prettier head and he has beautiful markings. He has it all to be a potential show horse, a great trail horse, and a future stallion who will produce natural gait and color.... (read more) He is a fall, 2012 foal, so not a full yearling until October 2013. Pictures of dam on our webpage. He has had limited handling this year, but he has a good mind; on our video: This is only about the 4th time Money has been handled in the round pen (my broken arm this year limited his handling!) and you can see his reaction to seeing a moving tarp for the first time, his gait, picking up one of his front fee for the first time and how he walks behind the 4-wheeler with only one lesson on that. His tail sticks up slightly in this video in the round pen because he had a stick in it that we didn't notice while we had him in the round pen. You can see an additional video of him out in the paddock on our Youtube channel - WillettRanchBar80 - that shows his natural tail carriage. Money is going to be an exceptional horse, whether you keep him as a colt or geld him - show or trail!
Shipping Notes
Buyer's expense, but we can recommend shippers that we have used.
---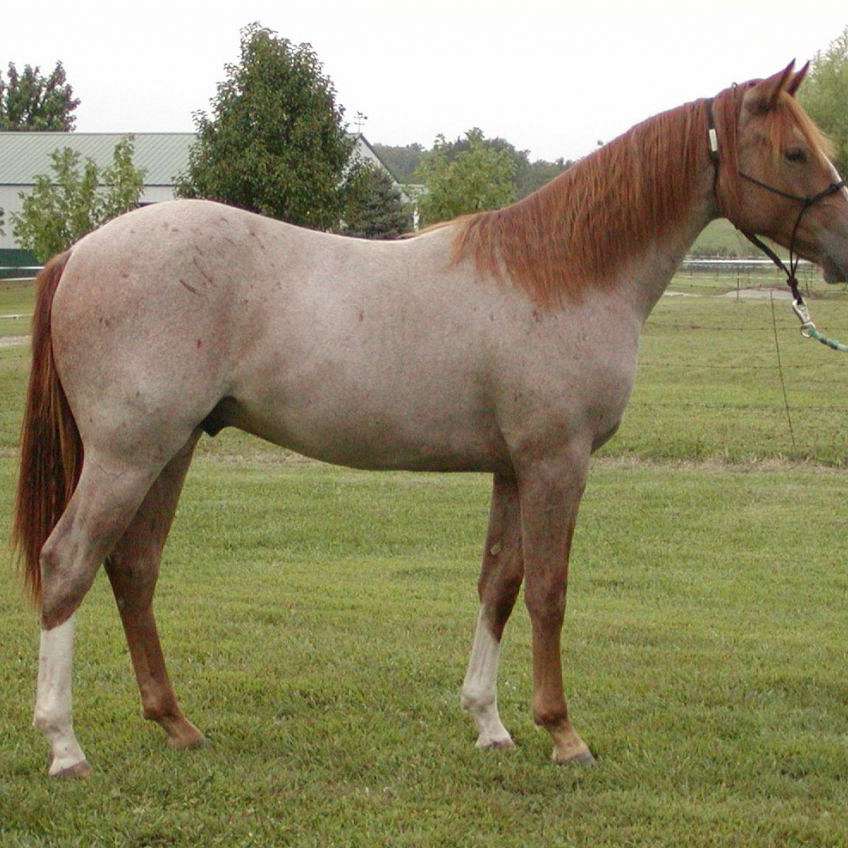 Willett Ranch
We raise just a few cutting performance bred Quarter Horses each year. We love to trail ride, so we also raise quality gaited horses - mostly TN Walkers/Spotted Saddle Horses and an occasional Foxtrotter or gaited Mule. Most of the horses we sell are ones that we have raised and handled, or have owned and ridden for some time, so we know the background and history of the horse we are selling. We don't always have a horse for sale as we breed only what we can handle each year. Check out our website as we keep it up to date.