Additional Comments
This beautiful, well bred, 14.3h, 6yo smooth gaited Tennessee Walking Horse mare is safe for ANY member of the family! She has been ridden by children and adults and everyone loves her! She has been everywhere - from collecting blue ribbons in Trail Pleasure classes at Saturday night horse shows to carrying her rider safely 15 miles with 300 other horses, mules and wagons thru mud, water and down the road-side without hesitation or fear. She can be in the front, middle or happily bringing up the rear - she does not care!... (read more) Her TWHBEA registered name is Oops I�m Armed, sired by Out On Parole and out of an Armed and Dangerous mare (and you all know how much I love the calm dispositions of that bloodline!) - with breeding like this, it is easy to see why she is so gifted in gait! She is super smooth and does a true, correct 4 beat, old-timey, head-shaking Flat Walk/Running Walk that is EASY for anyone to ride! She is a great horse for a rider just starting out. She is willing to ride at a slower pace, relaxed and not in a hurry, however, she will move out when asked. She is a SAFE, SAFE, SAFE horse suitable for ANY rider - even a TIMID rider! This gal is calm and easy with excellent ground & saddle manners and has a loving personality. She is easy to ride and responds to simple voice commands. She is brave and will go anywhere you ask her to go - even when ridden out alone! She will not hesitate to go down the steepest slope, up the rockiest incline, thru the deepest water or thru the muddiest muck!! She is a fearless trail partner and if you love to ride, you will love this sweet mare! She has no vices and is consistently the same horse every time out. She will safely carry her rider wherever they want to go - every time without exception! As with all of our horses, she has been desensitized to hikers, ATV's, traffic, bikes, ropes, tarps & dogs. Stands still to mount and dismount. Leave her in the pasture for weeks and she will be the same reliable trail mount next time you ride - she is an honest and safe trail mount. Whether you are a man, woman, grandma or child - total beginner or someone who just would appreciate an easy-gaited, well trained trail mount, then you need to take a serious look at this incredible horse! Are YOU Ready to RIDE!! Quality, Value, and Honesty are the foundation of our program and the substance of our reputation. Email for more details, photos and/or video clips. Please Note: If you do not get a reply from me within 72 hours, please be sure to give me a call. Email is not as reliable as it once was, due to virus and spam filters, so my email reply to you may not always get through. Please keep my phone number handy (919) 302-2029 and call me if you do not get a response to your inquiry. We can accept credit/debit cards via PayPal. See our website www.heavensgaitfarm.com for Customer Reviews! Thank you for your interest in this very nice horse! Become a Fan of Heavens Gait Farm on Facebook! Follow us on Twitter.

Watch Oops Im Armed Smooth In ALL Gaits Tennessee Walking Horse Trail Horse Deluxe For Sale
Shipping Notes
Shipping Available at Reasonable Rates.
---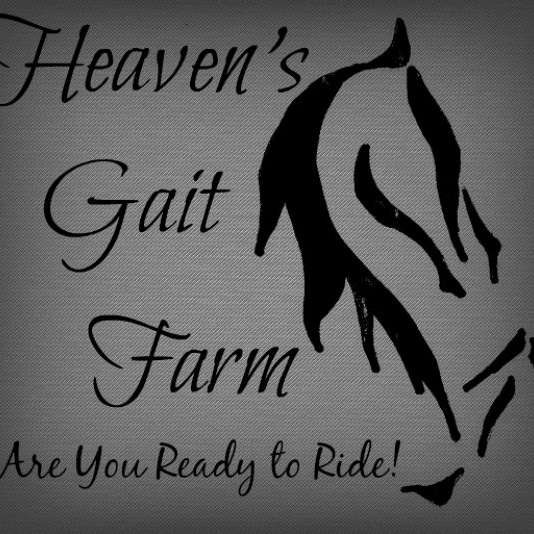 Heavens Gait Farm
Family Owned and Operated for over 20 years! Our horses are backed by a Satisfaction Guarantee. We specialize in family safe Tennessee Walking and Spotted Saddle Horses here at Heaven's Gait Farm. From the Timid Beginner Rider to the Advanced Endurance Rider...we have well trained gaited trail horses safe for any rider! Are You Ready to Ride! There is no better way to see this country than from the back of a great trail horse!... (read more) Whether you are a timid, beginning rider or an advanced endurance rider, you will find a safe, sane, well-trained trail mount here at Heavens Gait Farm. We ride and train our horses here to certify their abilities. They are ridden in the woods, down the road-side, up and down steep inclines, through deep water, mud, across downed trees and wooden bridges. They are desensitized to hikers, ATVs, traffic, bikes, ropes, tarps and dogs. They will load/unload and re-load on any trailer easily, stand tied quietly by the trailer and in cross-ties, for grooming, bathing, clipping and for the vet and for the farrier. They are specifically trained to meet the needs of the demanding pleasure trail rider. They are uncomplicated to ride. Throw a leg over and off you go! If you are in search of a Superior Pleasure Trail Horse, Versatile and FUN - take a look! You will not be disappointed! Quality, Value, and Honesty are the foundation of our program and the substance of our reputation. Along with quality trail horse, we are proud to offer At Stud: Paints Impala and Spotted Cash, both proven producers of superior gaited foals of color! We provide Lessons, Day Camps, Clinics, Girl Scout Programs, Horse Hauling and Transport Services, Judged Trail Rides and more! From the timid, beginning rider to the advanced endurance rider - we have something for everyone. Quality, Value and Honesty are the foundation of our program and the substance of our reputation. Are YOU Ready to Ride!!