Additional Comments
DOB: 2010

SEX: Gelding

BREED: AQHA

HEIGHT: 16hh

COLOR: Sorrel

Now check out this fancy fella! Smoke is a big boy, with a big personality and great temperment! He is easy to handle and has an impeccible pedigree as well!

His pedigree includes; Docs Malbec 1977 CRCHA Snaffle Bit Futurity World Champion Stallion, 1978 Cow Palace Hackamore Classic Champion
Sire of Reining and cutting horses earning over $175,000 in the futurity.... (read more) Sire of multiple congress champions. Sire of multiple world champions- Western Pleasure, Reining, Working Cow Horse. Sire of multiple superior producers- Western Pleasure, Team Roping, Calf Roping, Working Cow Horse, Tie Down Roping. Sire of AQHA performance Champion. Sire of AQHA Versatility Award winner 1974-2004, Doc Bar AQHA Show H-36/P-0, ROM Halter, AQHA Race SI-75/A, 4-0-0-1, $95, died July 20, 1992
leading sire of AQHA Champions, NCHA Champions, and Arena ROMs. Offspring earned $1,178,484 in cutting., SIRE OF: Wrld Ch 9, Resrve Wrld Ch 4, Top Ten World Show Offspring, Superior Halter., AQHA Hall of Fame,
75%fnd., Mr Boggie Jac NRHA Open World Ch. NRHA money earner, sire of NRHA money earners. full sibling to BOGGIES FLASHY JAC, NRHA money earner and Boggies Yellow Jac, 2X NRHA World Ch., Three Bars 28-12-3-1, $20,840., Won: Speed Handicap, The leading sire of racing Quarter Horses for many years. American Quarter Horse Hall of Fame 1989. Died April 6, 1968., Three Bars was the sire of 29 AQHA Champions, 4 AQHA Supreme Champions, 317 Racing Register of Merit earners, and his foals earned more than $3 million, Poco Tivio has won $11,188.39 in NCHA Top Ten World Show AQHA Champion NCHA money-earner Halter Point Earner ROM Performance Awards: COA, Bronze Stallion Offspring: Superior Performance Offspring AQHA Champion Offspring ROM Performance Offspring NCHA Money-earners Halter Point Earners 100% Foundation Hall Of Fame 2013, Hollywood Jac 86 88% NFQHA, 100% FQHA, P-80 NRHA World Champion (1974 & 1975 Non-Pro), Top Ten World Show (1974 Reining, Superior Performance (1974 Reining), NRHA $6,090, ROM Performance, NRHA HALL OF FAME, NRHA $1 million sire, #1 All Age/All Division Leading NRHA Paternal and Maternal Grandsire.
$2000.00 OBO

Definitely worth a second look!!!

(Located in Veteran, Alberta)

Please note this horse is listed on a consignment basis, and all information is provided solely by the owner(s) of the horse. sellmyhorses.com will not be held responsible for any false or misleading information pertaining to any and all consignment horses. Prospective buyers should verify all information with the horse owner prior to purchasing the equine.

Shipping Notes
we can help arrange transportation!
---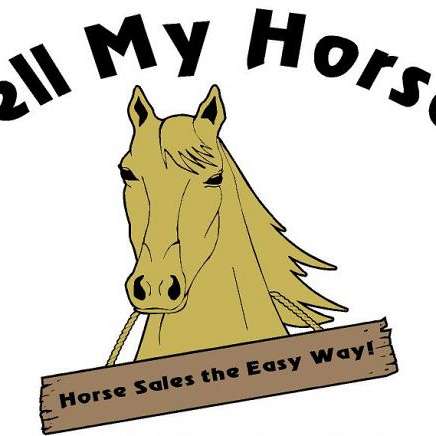 Sell My Horses
Our Horse Brokers assess the needs of both the buyers and sellers to match horses with appropriate owners. Our Horse Brokers provide a number of services to both those with horses for sale, and those looking to buy a horse.